China has the world leading Optical Brightener FP-127 manufacturers,especially optical brightener used for plastics,it is made in china only.Besides China,some optical brightener manufacturers in india.But India manufacturer only produce optical brightener used for textile and paper.So for plastics opical brightener has very big advantage of the supply and price.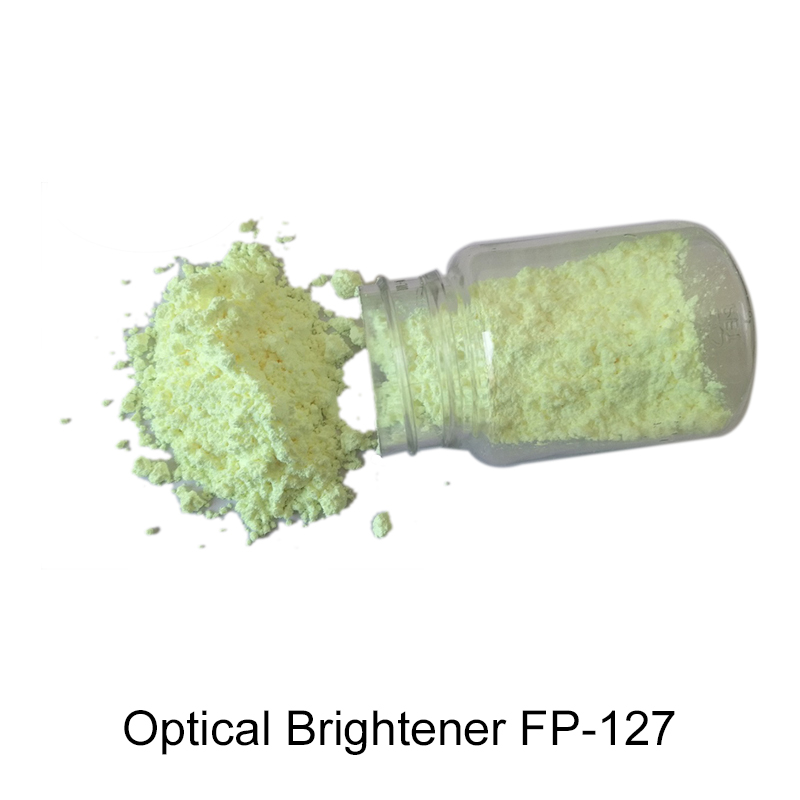 The Technical Data Sheet of optical brightener of FP-127
Product Name

Optical Brightener FP-127

Chemical Name

1,1'-biphenyl-4,4'-bis-benzoxazole

CAS No.

40470-68-6

C.I. No.

378

Structural Formula

Molecular Formula

C30H26O2

Molecular Weight

418

Technical Index

Appearance:slight yellow powder
Melting Point:219-221°C
Purity:≥99%
Maximum UV Spectrum Absorption:359nm

Uses

Mainly be used in whitening of plastics such as PVC,PS,ABS,TPR,etc.

Package

25kg per fiber drum
Application of Optical Brightener FP-127
What's the main application of Optical Brightener FP-127?From our nearly 20 years' experience,FP-127 mainly used for the following industry application:
1)PVC products: such as PVC foam board,PVC foam soles,PVC sheet,PVC tube,PVC profile,PVC light box cloth,and some other transparent PVC products.
2)Masterbatch: such as white masterbatch,filler masterbatch
3)Coating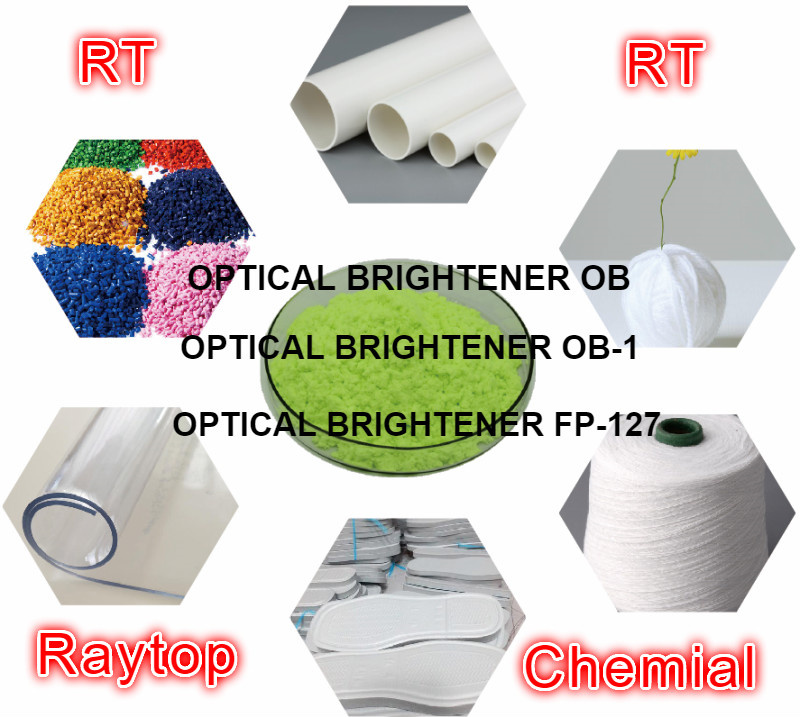 Optical brightener manufacture products list:
| | | |
| --- | --- | --- |
| PRODUCT NAME | CI.NO. | CAS NO. |
| Optical Brightener OB-1 | 393 | 1533-45-5 |
| Optical Brightener OB | 184 | 7128-64-5 |
| Optical Brightener FP-127 | 378 | 40470-68-6 |
| Optical Brightener KCB | 367 | 5089-22-5 |
| Optical Brightener KSN | 368 | 5242-49-9 |
| Optical Brightener KSB | -- | -- |
| Optical Brightener OB-3 | -- | -- |
| Optical Brightener MDAC(SWN) | 140 | 91-44-1 |
| Optical Brightener EBF | 185 | 1224-41-8 |
| Optical Brightener PF | 135 | 1224-12-3 |
| Optical Brightener ER-I | 199 | 13001-39-3 |
| Optical Brightener ER-II | 199:1 | 13001-38-2 |
| Optical Brightener ER-III | 199:2 | 13001-40-6 |
| Optical Brightener CBS-X | 351 | 27344-41-8 |
| Optical Brightener CXT | 71 | 16090-02-1 |
| Optical Brightener DMS | 71 | 16090-02-1 |
| Optical Brightener BA | 113 | 12768-92-2 |
| Optical Brightener BBU | 220 | 16470-24-9 |
| Optical Brightener BA-L | 113 | 12768-92-2 |
| Optical Brightener APC | 220 | 16470-24-9 |
| Optical Brightener PS-1 | 199 | 13001-40-6 |
| Optical Brightener PS-2 | 199:1 | 13001-38-2 |
| Optical Brightener BAC-L | 363 | 175203-00-6 |
| Optical Brightener DT | 135 | 12224-12-3 |
The above producs package by:10kg or 25kg fiber drum/kraft paper bag/carton box
Lead time:in 7 days
Shipped by sea or air