Recently, the price of PVC resin has soared to the highest in history. PVC stands for polyvinyl chloride, or PVC (Polyvinyl chloride) in English, which is the initiator of vinyl chloride monomer (VCM) in peroxides, azo compounds and other initiators; or Under the action of light and heat, it is a polymer polymerized according to the mechanism of free radical polymerization. Vinyl chloride homopolymer and vinyl chloride copolymer are collectively referred to as vinyl chloride resin. The material is an amorphous material.
1. PVC resin factory include:
China North Chemical Subsidiary,
Gansu Yinda Chemical PVC Factory,
Henan Jiaozuo Hao Hua Yuhang,
Tianjin Dagu Chemical,
Qilu Chemical,
Guangxi Nanning Chemical.
2. PVC resin factory's location:
The production of calcium carbide PVC raw materials is mainly concentrated in Xinjiang, Ningxia, Inner Mongolia and other provinces with more coal resources, while downstream processing companies are more concentrated in Tianjin, Shandong, Hebei, Zhejiang, Liaoning, etc. Provinces and cities, other central and coastal provinces and cities also have more production enterprises, including Shandong, Tianjin, Jiangsu, Henan, Inner Mongolia, Xinjiang and Sichuan.
As the professional fluorescent brightener manufacturer in China,we suggest fluorescent brightener OB-1 & FP-127 used for PVC resin.The following the the data sheet of OB-1 & FP-127.
Fluorescent brightener OB-1 C.I.393 for PVC resin
Product Name :Optical Brightener OB-1
Chemical Name :2.2'-(4.4'-diphenol vinyl) dibenzoxazol
CAS No. :1533-45-5
C.I. No.: 393
Molecular Formula: C28H18N2O2
Molecular Weight: 414
Technical Index Appearance:Yellowish/greenish powder
Molecular weight:414.4
Melting Point:356℃~360℃
Purity: ≥98.5%
Fineness: ≧200 mesh
Volatile content: ≦0.5%
Ash content :≦0.5%
Uses
Mainly be used in whitening of polyester and plastic, as well in
whitening of Nylon during polymerization.
For whitening of polyester and nylon; also used in ABS, PS,PVC, HIPS, PA, PC, PP, PE,PET,EVA, PVC, etc.
Rate of use: (per 1000kg of substrate) Polyester: 75-300g EVA, PP, nylon: 75-200g
Package 25kg per fiber drum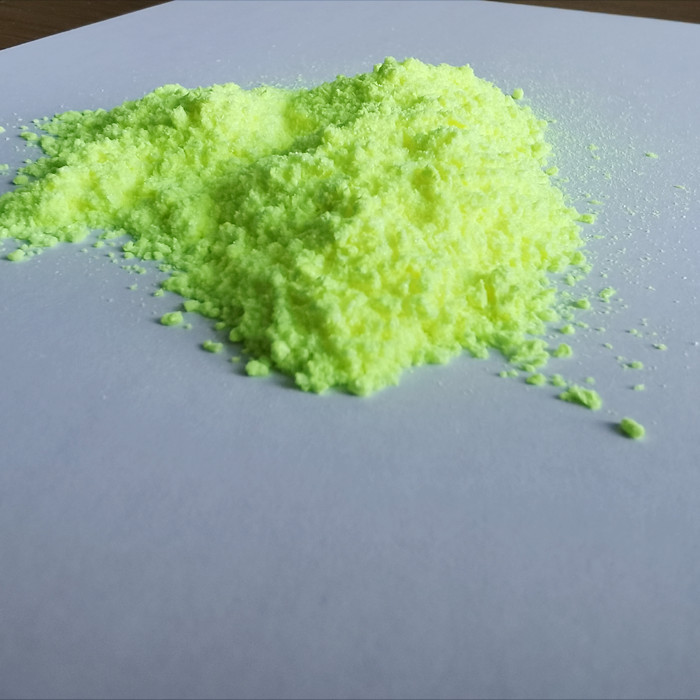 Fluorescent Brightener FP-127 C.I 378 for resin
Product Name: Fluorescent brightener FP-127
Chemical Name: 1,1'-biphenyl-4,4'-bis-benzoxazole
CAS No. :40470-68-6
C.I. No. :378
Molecular Formula:C30H26O2
Molecular Weight :418
Technical Index :Appearance:slight yellow powder
Melting Point:219-221°C
Purity:≥99%
Maximum UV Spectrum Absorption:359nm
Uses:Mainly be used in whitening of plastics such as PVC,PS,ABS,TPR,etc.