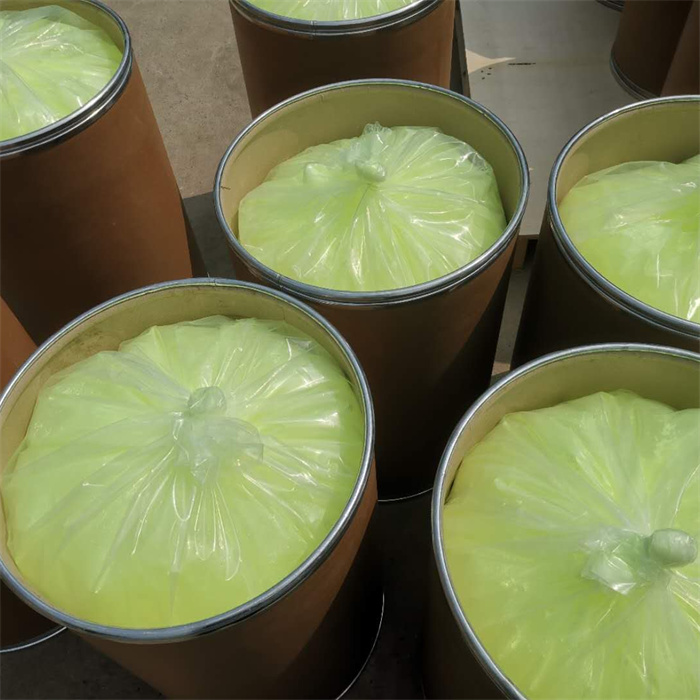 Polymer additive optical brightener FP127
Chemical composition chemical name 4,4 '- bis [2 - (2-methoxyphenyl) ethylidene] - 1,1' - biphenyl CAS
40470-68-6 molecular formula c30h26o2 molecular weight 419 chemical structure
Specification index and physical property specification unit standard appearance light yellow crystalline powder melting point ℃ 218-224 content% ≥ 99.0
Optical brightener FP127 Product features and Applications
Fp127 is a biphenyl optical brightener (optical brightener), which is suitable for optical brightening in all processing stages of polymers. Fp127 is very effective in copolymerization and homopolymer of acrylic acid, thermoplastic polyurethane, polyvinyl chloride, styrene, polyolefin and other organic matrices- The main applications also include fibers, molded products, films and sheets- Other applications include varnish, color paint, coating, printing ink and organic leather- Suitable for synthetic washing powder, liquid detergent, fragrant (fat) soap and other washing varieties; It can also be directly used for optical whitening of cotton, hemp, silk, wool, nylon and paper at room temperature
According to the specific application, the dosage of fp127 - in unpainted polyolefin is 0.0005-0.0010%, and in other plastics is 0.005-0.100%. Characteristics: - it has good thermal stability, special whitening performance, good light stability and low volatility - excellent blue-green effect, product characteristics and application
Packaging of FP-127 25kg cardboard barrel
Handling and storage please refer to the safety data sheet before handling or using the product. If stored in a suitable manner in a dry area below 25 ° C, the shelf life is one year
Packaging of FP-127
Two applications of optical brightener TP-127
Plastic gusset plate added to TP-127
Plastic gusset plate is widely used in decoration building materials. The gusset plate we use not only has a beautiful appearance at the beginning, but also ensures that the appearance of the later products can last as long as new, not yellowing and not fading, which means that our optical brightener must first have good weather resistance. Here, it is recommended to use optical brightener fp-127. Optical brightener fp-127 has significant whitening and brightening effects for gusset plate, and will also make the texture and color of gusset plate more clear and beautiful, so as to keep the product from fading and yellowing during long-term use. The addition amount is also relatively small. About 0.02% - 0.04% will be added to a ton, and the appearance of the product will be greatly improved. For manufacturers, the cost will not increase much. At present, it is also highly praised by most manufacturers!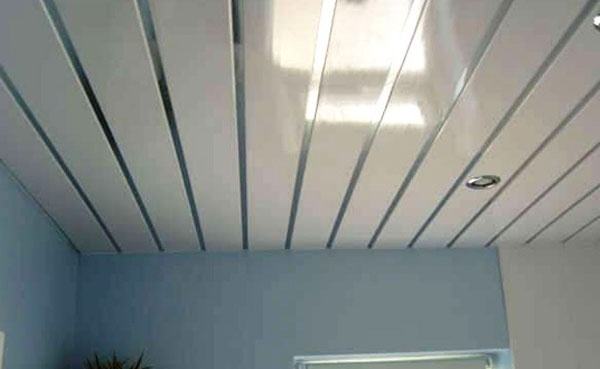 Use of optical brightener TP-127 in PVC hard plate
There are two main categories of PVC rigid plates, one is ordinary rigid PVC plate, and the other is rigid PVC low foaming plate. PVC hard board is widely used. Many manufacturers will add hard board whitening agent in the production process in order to make their own board more market value.
What kind of optical brightener is for PVC hard plate
At present, many manufacturers producing PVC hard plates will process new materials and old materials at the same time. Although this method will reduce the cost, the appearance of the produced plates is dim. According to the characteristics of PVC hard plate, plastic bond suggests to use optical brightener fp-127. Its addition amount on the hard plate is only 0.03% - 0.05%, and the whiteness and brightness of the plate will increase by ten points. At present, it is also loved by many PVC hard plate manufacturers.
Optical brightener for hard plate
However, although the optical whitening agent is good, it is not that the more the amount is added, the better. Everything has a degree, and so is the whitening agent. If the amount is too much, it will cause the precipitation of the optical whitening agent, so as to show the color of the whitening agent itself. According to this situation, professional manufacturers must be consulted on the usage and dosage of hard plate optical brightener, and it must not be used blindly.