Adding optical brightener to the detergent products can make the washed fabric have a very good whitening effect, so now most manufacturers of detergents will add optical brightener, the more commonly used is the optical brightener CBS-X . At present, BASF's Tinopal is generally recognized in the market. In fact, whether it is Tinopal or NFW450, the quality of our optical brightener CBS-X 351 CAS No.: 27344-41-8 is completely replaceable.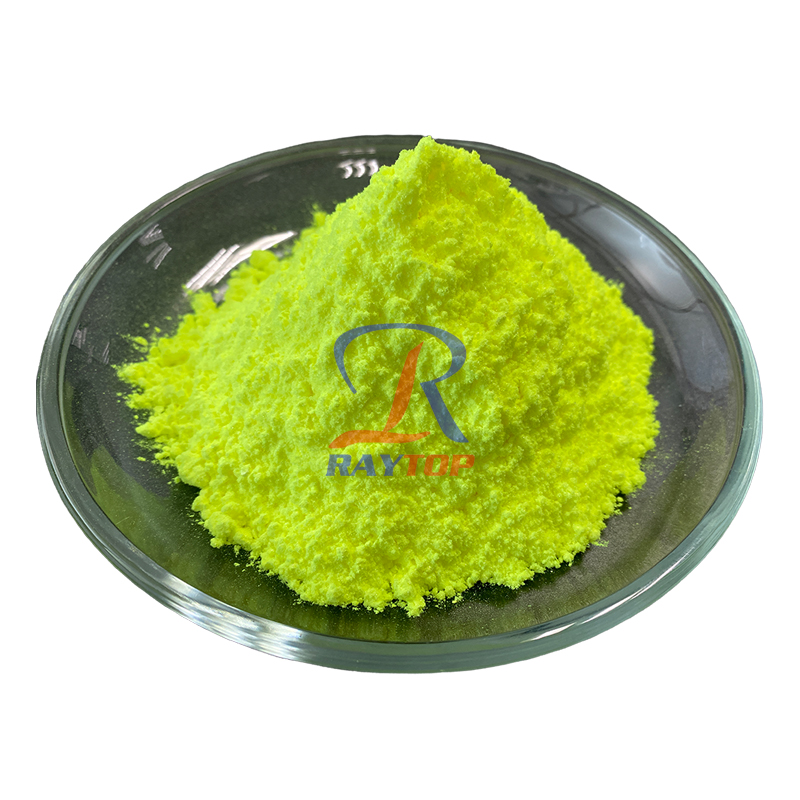 Product Category: Optical brightener-Washing Daily Chemical optical brightener
Product Name: Optical brightener CBS-X
Chemical name: 4,4'-bis(2-sodium sulfonate styryl)biphenyl
CAS No.: 27344-41-8
C.I. No.: 351
Molecular formula: C28H20S2O6Na2
Molecular weight: 562
Tinopal CBS-X 351 Performance and characteristics
1. It has a high-efficiency whitening effect on cellulose fibers in cold and warm water.
2. Repeated washing will not make the fabric yellow or change color.
3. It has excellent stability in super-concentrated liquid detergents and heavy-duty fluid detergents.
4. Excellent resistance to chlorine bleaching, oxygen bleaching, strong acid and strong alkali.
5. No toxic side effects.
Tinopal CBS-X 351 Scope of application:
Mainly used in high-grade synthetic laundry detergent, super concentrated liquid detergent, and also used in the whitening of soap and toilet soap.
Tinopal CBS-X 351 Application method:
The optical brightener CBS-X can be added in any process of the type of detergent production (such as dry blending, spray drying, agglomeration molding, spray mixing, etc.). Addition amount: 0.1~0.5%.
Tinopal CBS-X 351 packaging and storage:
25kg carton lined with plastic bag, store in a cool, dry place away from light.
Tinopal CBS-X 351 technical conditions (technical indicators):
Appearance: yellow crystalline powder
Content: ≥99%
Color light: blue purple light
Brightening strength: standard product 100±5
Moisture: ≤5%