In recent years, due to the vigorous development of the African market by international cosmetics companies and the awakening and strengthening of Africans' beauty-consciousness, the demand for the African cosmetics market is growing rapidly and the market potential is huge. As the African continent is generally hot and dry, the skin is prone to loss of moisture, moisturizers, emollient oils, bath lotions and soaps are all popular. Africans also like to wear lipstick, nail polish, and strong perfume.
Therefore, daily necessities and cosmetics have great potential in the African market, and South Africa, as a strong commercial re-export country, is bound to be the only place through which daily chemical products are exported to Africa.
For the optical brightener used in the washing industry, we mainly recommend the optical brightener FB 351 and 71, the models are Optical brightener CBS-X, CXT, DMS, AMS.
Below we mainly introduce the characteristics of the optical brightener FB CBS-X 351.
Performance characteristics of optical brightener FB CBS-X 351:
Appearance: yellow-green crystalline powder/granule
Shade: blue to red light
1% extinction coefficient: 1140
Physical and chemical properties: soluble in water, insoluble in chlorinated hydrogen, but can be dispersed in it
The maximum absorption wavelength of the spectrum is 349nm, resistant to acid, alkali, sodium hypochlorite and peroxide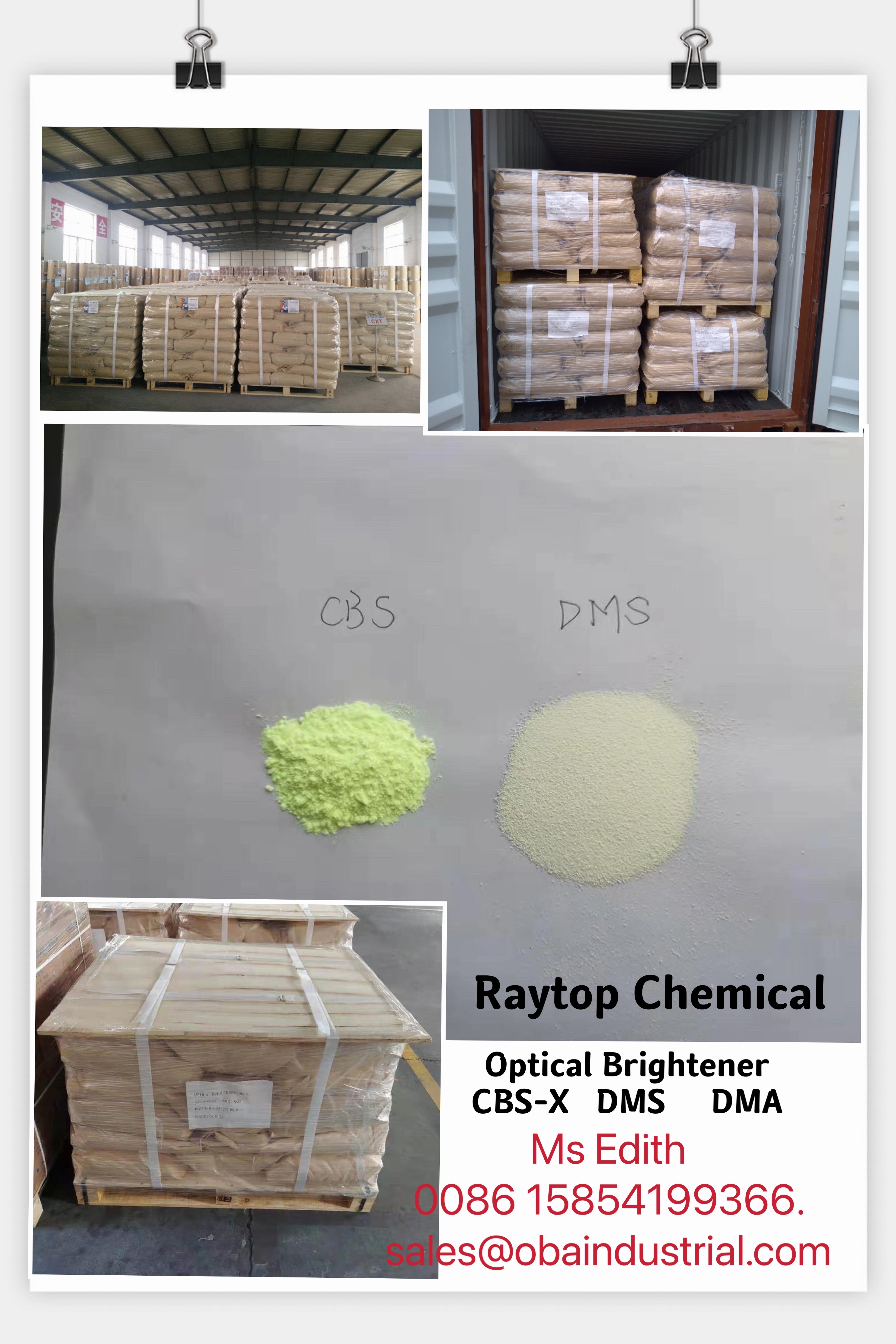 Advantages of optical brightener FB CBS-X 351:
The best use temperature of optical brightener CBS-X is 10~60℃, soluble in warm water 20 times its own mass, and has a good whitening effect at lower or higher temperatures, in a short time The fabric can reach a high degree of whiteness inside. The detergent containing the optical brightener FB CBS-X has little loss of the optical brightener during the washing process, and the cumulative washing whiteness is high. After repeated washing, the fabric will not turn yellow. Or turn green and easily biodegradable. It is precisely because of these advantages of the optical brightener FB CBS-X that it has become the best and most competitive variety currently recognized.
The main performance characteristics of optical brightener FB CBS-X 351 are:
1. It has a high-efficiency whitening effect on cellulose fibers in cold water and warm water;
2. Repeated washing will not make the fabric yellow or change color;
3. Excellent stability in super-concentrated liquid detergents and heavy-duty fluid detergents;
4. Excellent resistance to chlorine bleaching, oxygen bleaching, strong acid and strong alkali;
5. No toxic side effects.
Scope of application of optical brightener FB CBS-X 351:
Because the fluorescent brightener CBS-X does not contain chlorine in its molecule, it has high stability to acid, alkali, sodium hypochlorite and peroxide, good color fastness, and greater solubility at low temperatures, so it can It is widely used in washing powder, washing cream, liquid detergent, soap, fabric softener and finishing agent. When used, it can be added in any process of all types of detergent production, such as dry mixing, spray drying, agglomeration molding and spray mixing, etc. The addition amount is generally 0.1% to 0.5%