Optical Brightener is actually a kind of optical reaction whitening,It is different from bleaching and titanium dioxide covering.
It absorbs ultraviolet light (about 340~380nm) invisible to the naked eye in sunlight,Then it is emitted in the form of
blue-violet (about 410~460nm) fluorescence.The blue-violet fluorescence is mixed with the yellowish light on the substrate
to obtain white light (yellow is the complementary color of blue-violet),So as to get the whitening effect.
The fluorescent whitening agent OB-1 can be said to be one of the most popular Optical Brightener products. Is it really as perfect
as the legendary one?
No, it also has some flaws of its own.
For example, it is easily seperated from PE film .After precipitation, the product will soon lose the whitening effect.
In fact, most of the whitener products have this problem more or less.It is affected by sunlight, temperature, humidity and
other environments factors,so the same product used on the same plastic, but the environment is different, the product life
is different.
But we Raytop Chemical have a new formular that is a kind of advanced optical brightener OB-1 which is used for PE film with a very
good performance.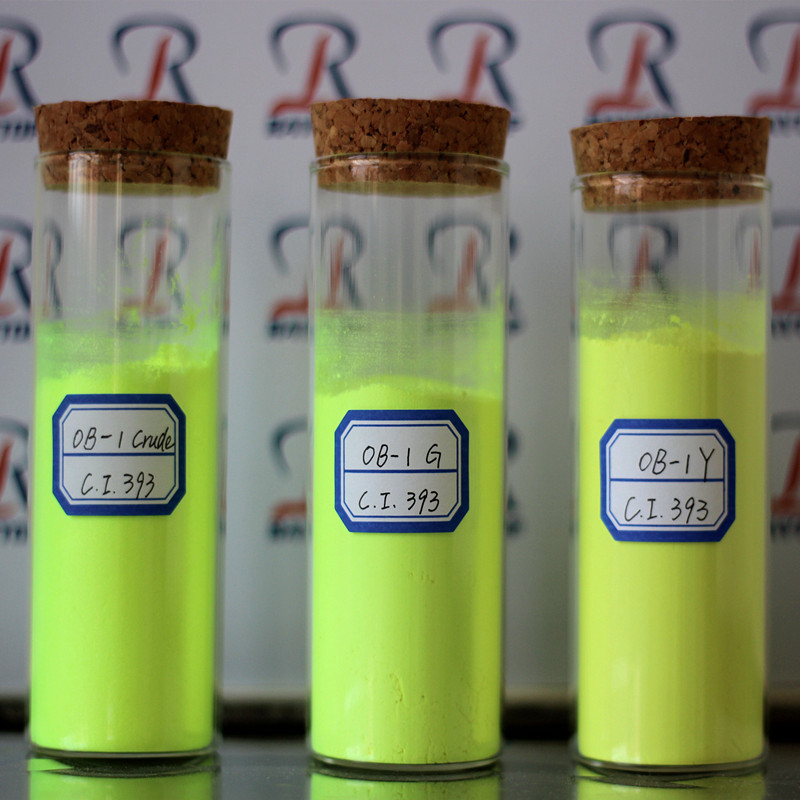 Product Name:Optical Brightener OB-1
Chemical Name:2.2'-(4.4'-diphenol vinyl) dibenzoxazol
CAS No.:1533-45-5
C.I. No.:393
Molecular Formula:C28H18N2O2
Molecular Weight:414
Technical Index:Appearance:yellowish green powder
Melting Point:357~359°C
Purity:≥98.5%
Recommend Dosage:200-500g per 1000kg material
Package:10KG/25kg per fiber drum with 450kg or 500 kg or 675kg/pallet