Paint is a material that must be used for decoration in many modern places. So, what is paint made? What are the methods of making paint? If there is a ready-made paint, how should we use it? How is paint applied? Now small I will give you a detailed introduction to the production method of the paint, how to use the paint and how to apply the paint, to help you fully understand the production method, use method and complete construction process of the paint to provide a useful reference.
How to make paint?
1. An interior wall paint and its production method. It is made of a paste made of flour as a binder, added with preservatives, talcum powder, gypsum powder, white powder, pigments, optical brightening agent, spices, and can be made into liquid

It can also be made into solid blocks. It has the advantages of strong adhesion, thick coating, no glue stickiness, low cost, easy collection of raw materials, etc. Its production method is simple. The flour is made into a paste, the liquid paint is added with other raw materials according to the formula and then stirred evenly, and the solid block is added with other raw materials according to the formula and then stirred into a paste-like extrusion molding.
2. An interior wall paint, which is composed of a paste made of flour and talcum powder, gypsum powder, white powder, preservatives, optical brightening agent, pigments, spices, etc. It is characterized by the use of cheap water and the weight ratio The paste made of very low flour is used as a binder. The product can be made into liquid and solid block. The solid block is soluble in water and has a fragrance.
How to use and apply paint?

Generally speaking, the interior wall paint is finished after the total package plastering. After the wall is built, the general contractor will perform two plastering steps, and the base surface will be basically flat in the second pass. Because the requirements for internal walls are higher than those for external walls, the requirements for flatness will be higher, so putty is generally approved. The function of putty is to make the wall flatter. Talc powder can also be used as putty, usually by mixing glue and talcum powder. However, it is rarely used now. Basically, they buy finished putty and just add water and stir. Under normal circumstances, putty will batch two to three times. For the first primer, use a thicker putty, and for the second primer, use a finer one. The third way depends on whether the situation needs to be approved. Each batch of putty should be polished, especially the last one. After polishing, remove the floating dust and start applying the primer. After the primer is dry, apply two top coats.
Paint construction methods generally include brushing, rolling, spraying, and batching. Brushing is the most cost-effective, but more time-consuming. The effect of rolling is relatively moderate in all aspects, not the most economical, nor the best effect, but relatively speaking, this is a construction method with a higher cost performance. The effect of spraying will be better, but it is not easy to repair. Batch has the best effect, but it is the most expensive. However, if you approve, you don't need to use too good paint. Ordinary latex paint has a good effect.

In recent years, due to the continuous improvement of people's quality, people have high level requirements for the whiteness and brightness of coatings. Therefore,add optical brightening agent into coatings has become a trend. Based on current industry experience, the most popular is optical brightening agent OB for coatings.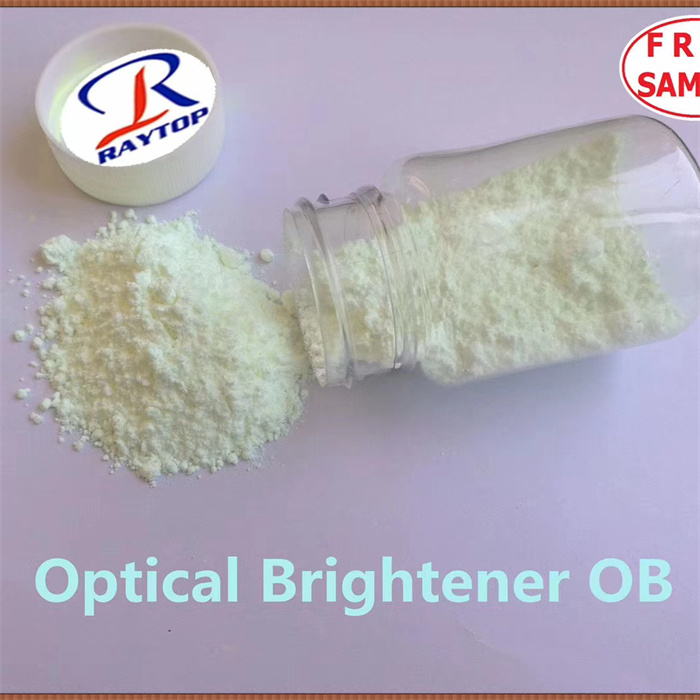 The following is the Technical Data of optical brightening agent OB 184 CAS NO.:7128-64-5.
Product Name:Coating Optical Brightening Agent OB
Chemical Name:2,5'-Bis[2-(5-tert-buty l-2 benzoxazoly)thiophene
CAS No.:7128-64-5
C.I. No.:184
Molecular Formula:C26H26N2O2N2
Molecular Weight:430
Appearance:slight greenish yellow powder
Melting Point:200-202°C
Purity:≥99%
Packing :25 kg per fiber drum
Uses:Mainly be used in whitening of thermoplastic, polyvinyl chloride(PVC), polypropylene(PP), polyester fiber, coating, paint & ink etc.