Fluorescent whitening agent OB used for blown film in Iran
Blown film is a plastic processing method, which refers to a process in which resin is heated and melted and then blown into a plastic film.
The film produced by a professional film blowing machine is widely used in industries such as fresh-keeping, moisture-proof, and oxygen barrier.
The cost of film blowing with brand new materials is higher. Films made of recycled plastic particles that are used twice or more than twice have uneven color, brittle and fragile. Although the cost is much lower, the selling price is also low due to the color of the product.
We use PE blown film as an example. The plastic film blown out of general-purpose low-density PE (LDPE) and linear low-density PE (LLDPE) used in secondary recycling has various properties such as whiteness and gloss due to material problems. It is not satisfactory, so the usable range is greatly reduced.
Blowing film with PE plastic particles that are recycled twice, and adding fluorescent whitening agent during the production process, can make the color of the plastic film more translucent.
Using the recommended type of fluorescent whitening agent for the blown film of LDPE and LLDPE can improve the uneven whiteness of the blown film and the dim color and luster. It is even more powerful when used on the HDPE film.
The fluorescent whitening agent OB 184 refined suitable for blown film manufacturers can fully improve the problem of insufficient whiteness and brightness of products caused by plastic blown film manufacturers to reduce costs and use recycled materials.
When adding fluorescent whitening agent OB 184 fefine, if the quality and dosage are well controlled, the plastic film produced can have very good whiteness, high transparency and high brightness.
Therefore, this fluorescent whitening agent OB 184 solves the troubles of many blown film manufacturers and reduces the cost a lot. It is favored by major blown film manufacturers in China and abroad.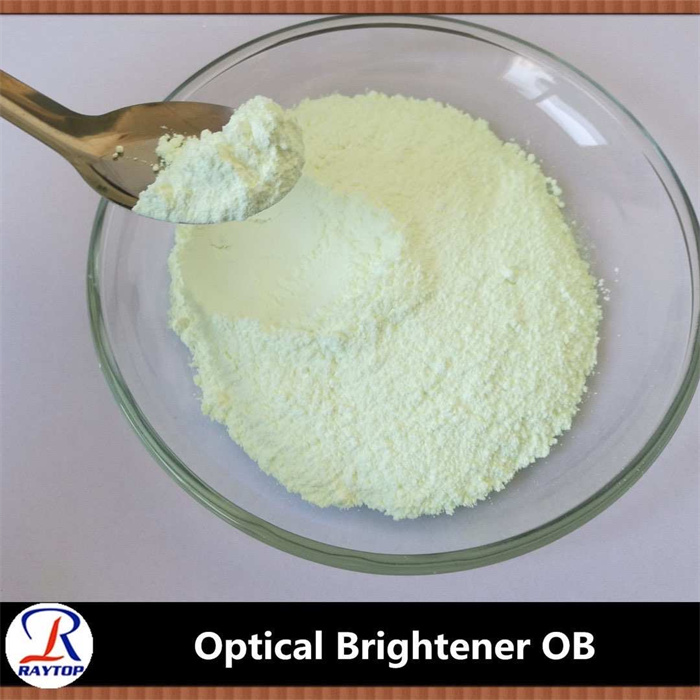 The following is the fluorescent whitening agent OB technical data.
Product Name:Fluorescent Whitening Agent OB
CI Number:184
CAS Number:7128-64-5
Appearance :Light yellow green crystal powder
Melting Point:196-203℃
Purity:99.4%
Fineness :400 mesh
Transmittance %:450nm ≧98%
500nm ≧98%
Volatile Content:0.2%