Plastic Defoaming Masterbatch is also called plastic desiccant masterbatch, dehumidifying masterbatch, and water-absorbing masterbatch. It is widely used in the production process of plastic products such as injection molding, wire drawing, film blowing, and pipe drawing. It is suitable for all kinds of enterprises that use PE and PP recycled plastics for product production.
Just add it to the raw materials, without any adjustment to the production process of the product, it can eliminate all problems such as bubbles, moiré, cracks, spots, etc. caused by moisture, and has no adverse effect on the physical and mechanical properties of the product, saving time and electricity , Improve production efficiency and reduce costs.
Directly mix the masterbatch and the damp plastic raw material evenly, and then the product can be processed and produced. If used in blow molding production, the addition ratio is 1.0%~4.0%; if used in sheet and injection molding production, the addition ratio is 2%~5%; the specific addition ratio should be determined by the user according to the moisture content of the plastic .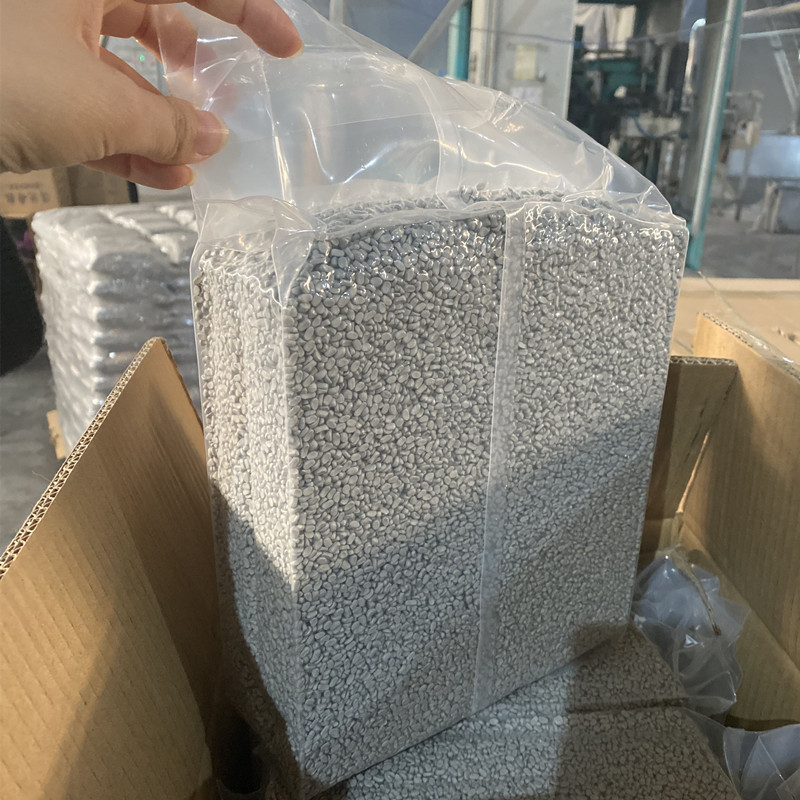 Appearance: off-white particles;
Good plasticization
Density: (g/cm3) 1.5±0.1;
Melt flow rate:(g/10min) 15.0~25.0;
Volatile matter (%): 1.5±0.5.
The outer packaging is a kraft paper bag, and the inner packaging is a PE bag.
Each bag has a net weight of 25 kg,inside 5kg/bag.
The shelf life is half a year. Open the bag for 8 hours and use it up.