Defoaming masterbatch is also called plastic desiccant, dehumidifying masterbatch, and water-absorbing masterbatch. It is widely used in the production process of plastic products such as injection molding, wire drawing, film blowing, and pipe drawing.
Use problems and characteristics of plastic defoaming Masterbatch
The appearance of plastic defoaming Masterbatch eliminates the water contained in some plastic materials or recycled plastics. It eliminates water, so that bubbles or water lines are not formed on the surface of the processed finished product, and the function and appearance of the finished product are prevented from being affected.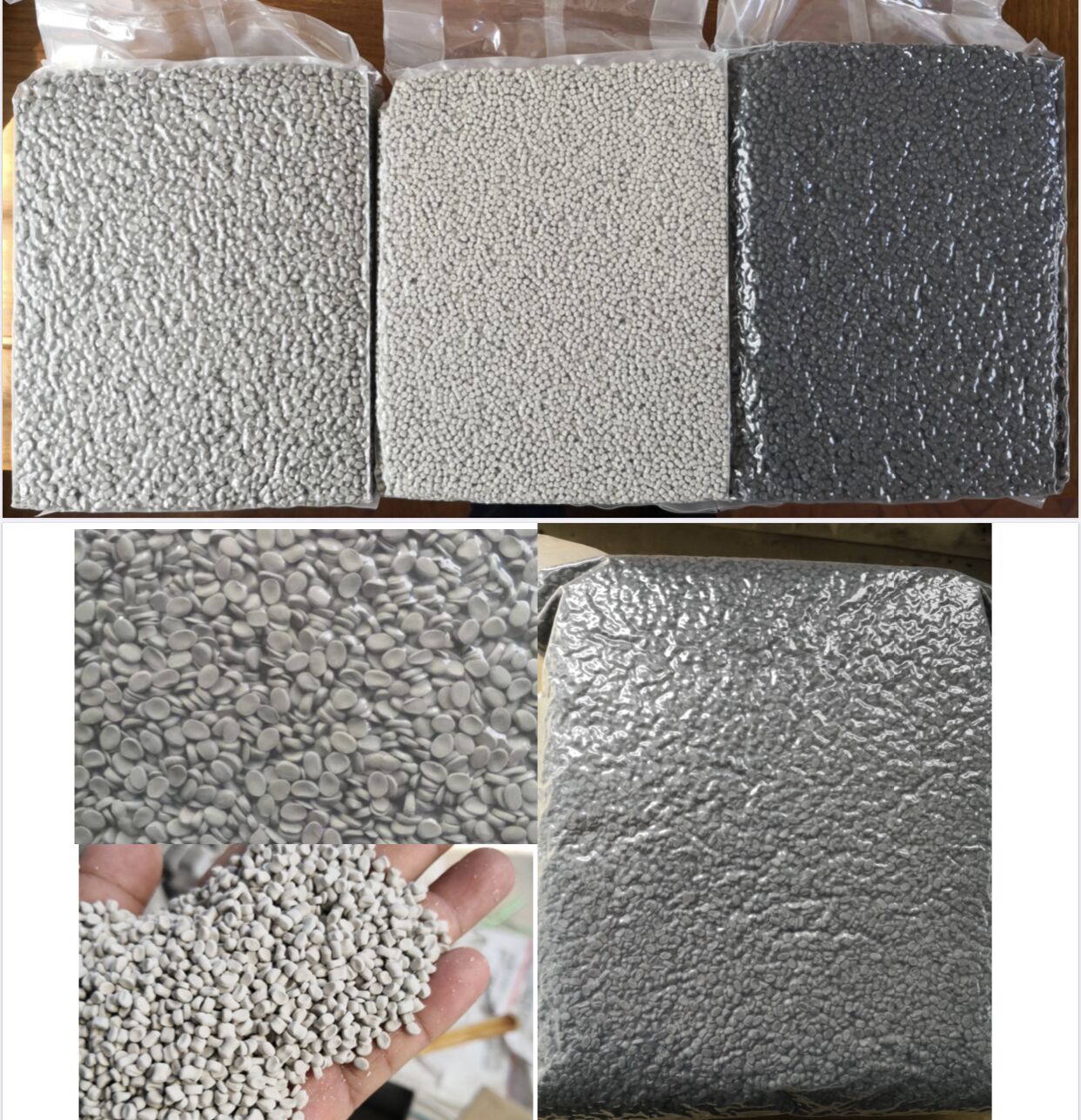 Although plastic defoaming Masterbatch are of high quality and low price, they should pay attention to the occurrence of these doubts in use, and prevent them in time to prevent unnecessary troubles.
   1. Prevent the plastic defoaming masterbatch from absorbing moisture before use.
   2. It is better to use immediately once open it.
   3. When using plastic defoaming masterbatch, do not heat and dry it together with damp plastic to prevent poor quality during processing.
   4. Before using the plastic defoaming masterbatch, check whether the packaging is intact, and heat seal the unused masterbatch as soon as possible.
The characteristics of plastic defoaming masterbatch: strong water absorption, capable of absorbing 20% of its own weight; simple processing, general equipment can be used, processing technology does not need to be changed; the appearance of the product is off-white particles, good plasticization, uniform particle size Granules; It is an aspirational agent, and it is non-toxic, non-irritating, and non-irritating gas release; it does not block the network, and it can be increased by more than 20%, which greatly reduces the material cost.
Plastic defoaming masterbatch are widely used in PP, PE, LDPE, HDPE recycled materials, damp materials and degradable plastics for blown film, extrusion, injection molding and other processing to ensure production quality and yield, reduce energy consumption, and improve productivity.