EVA closed-cell foam foamed with AC foaming agent, the hardness range is 20 ~ 80 Shore, good coloring, good sound insulation and warmth retention, elasticity, good tensile strength and abrasion resistance, and other The material has good bonding performance and is easy to be used in combination with other materials. It can be used for decoration materials, shoe materials and toys.
EVA foam is pure white, and theoretically requires equal reflection of all kinds of light. To achieve this effect, it is actually very difficult. Our common white objects are often slightly yellow, blue or red. The preparation of white EVA foam plastic generally uses titanium dioxide to cover the light yellow of the material itself, and play a role in whitening and coloring. But the whiteness of titanium dioxide itself is not ideal, always with some yellowish shade. For this reason, a small amount of ultramarine is often added to the titanium dioxide to cover the yellow light waves reflected by the EVA foam, but the use of ultramarine will weaken the brightness of the EVA color and appear dark. Therefore, the whitening system of titanium dioxide and ultramarine blue is not white enough, and the visual effect is not ideal.
In order to achieve visually white and bright effects, fluorescent brighteners must be used. The first commercially available fluorescent whitening agent was produced in 1940 by the German Bayer company. In the future, a large number of developments, self-contained systems, widely used in detergents, fibers, paper, plastics and coatings. Because the price of fluorescent brighteners is relatively expensive, it is necessary to select appropriate brighteners and pay attention to the influence of other materials in the formula on the brighteners, so as to achieve a more ideal brightening effect at a relatively low cost.
The whitening mechanism of the Optical Brightener is that it can absorb 300-400nm ultraviolet light and emit 400-500nm purple or blue to blue-green fluorescence. For example, when it emits fluorescence of about 400nm, its fluorescent hue is reddish-violet; it turns to blue-violet at about 420nm; it is blue fluorescence at about 435-480nm; and its fluorescent hue is blue-green at 480-500nm. Generally speaking, it is better to choose the Optical Brightener whose fluorescent color is blue or blue-green. Because blue is the complementary color of yellow, the blue fluorescent with high reflection brightness can fully eliminate the yellow reflection of EVA at 580-590nm. The light wave plays a very good whitening effect. Due to the high brightness of the reflected fluorescence, the brightness of the EVA can also be improved, thereby obtaining a visually white and bright EVA foam material.
Generally, a suitable Optical Brightener should have good compatibility with plastics, can effectively improve the whiteness and brightness of plastic products at low concentrations, and have stable color and good light resistance at processing temperatures. At present, there are hundreds of varieties of Optical Brightener abroad, and only a few are suitable for plastic products. The following table shows the varieties that have been successfully applied. And there are even fewer applications in EVA foam materials. The following aspects must be paid attention to when using Optical Brightener in EVA foam.
(1) EVA foaming and banburying temperature is 130~140℃, so the melting point of the selected Optical Brightener should not exceed 130℃. Only in this way can the Optical Brightener be basically uniformly distributed in the EVA foam material, and the dosage can be reduced to make it more economical.Optical Brightener OB,KCB can be applied to EVA foaming requirements, and the general dosage in the formula is about 1000PPM and the effect is very good. The melting point of Optical Brightener EBF is higher than 200°C. Although it is effective in PS, ABS and other plastics, the melting point is higher than the mixing temperature, so it is not suitable for EVA foaming.
(2) While using Optical Brightener. Generally, a small amount of titanium dioxide is also required for the background color. The type of titanium dioxide is not suitable for rutile type titanium dioxide. Because rutile type titanium dioxide has a relatively strong absorption effect on ultraviolet rays, the amount of ultraviolet light that stimulates fluorescence is insufficient. Generally, anatase type titanium dioxide should be used. In addition, many varieties of light stabilizers have the effect of absorbing ultraviolet rays, which will also weaken the whitening effect of the Optical Brightener, leading to an increase in the dosage, and caution should be used during use. Other materials have little effect on the Optical Brightener. We should choose 4 to 5 parts of anatase type titanium dioxide in EVA foaming, and it is not suitable to use UV-absorbing light stabilizers.
(3) In EVA foaming, since the hiding and tinting power of the Optical Brightener itself is very weak, usually a small amount of ultramarine blue is used for Optical Brightener. In order to cover the yellow color of the material itself, adding 0.1-0.2 parts of ultramarine blue has a synergistic effect on the Optical Brightener to Whiten the body of the material.
(4) Optical Brightener EVA foam material is very effective outdoors during the day, but in the evening indoor incandescent light, due to insufficient ultraviolet rays, the effect is not ideal. In order to overcome this shortcoming, the dosage of titanium dioxide can be increased, and titanium dioxide is the highest The dosage is 10 parts; in addition, 0.1-0.2 parts of ultramarine are added to make the EVA foam material whiter. At the same time, the amount of Optical Brightener must also be increased to 1500PPM. Only in this way can it emit enough fluorescence under weak ultraviolet light to make it white and bright
(5) The whiteness of the Optical Brightener EVA foam material will gradually decrease when exposed to long-term outdoor exposure, which is the same as the plastics degraded and yellowed gradually after long-term exposure to titanium white and ultramarine whitened plastics. In order to prevent the decrease of the whiteness of the Optical Brightener EVA foam material, 0.5 parts of hindered amine light stabilizer Tinurin 744 should be used, and the effect is good at about 200~300PPM (UV-absorbing light stabilizer is not suitable). In addition, it is recommended to use Optical Brightener KCB and Optical Brightener OB. These two have stable performance in EVA and good whitening effect. They are more suitable varieties for our selection.
But in the market, optical brightener KCB is mostly popular for EVA,from last week Optical Brightener KCB price suddenly increased,that is because KCB acid factory has some problem,can not supply as usual which case the market panic.Moreover,because there are only 3 factories can produce optical brightener KCB in China,so the price will be not big change in the future.kindly pls check the following information for optical brightener KCB.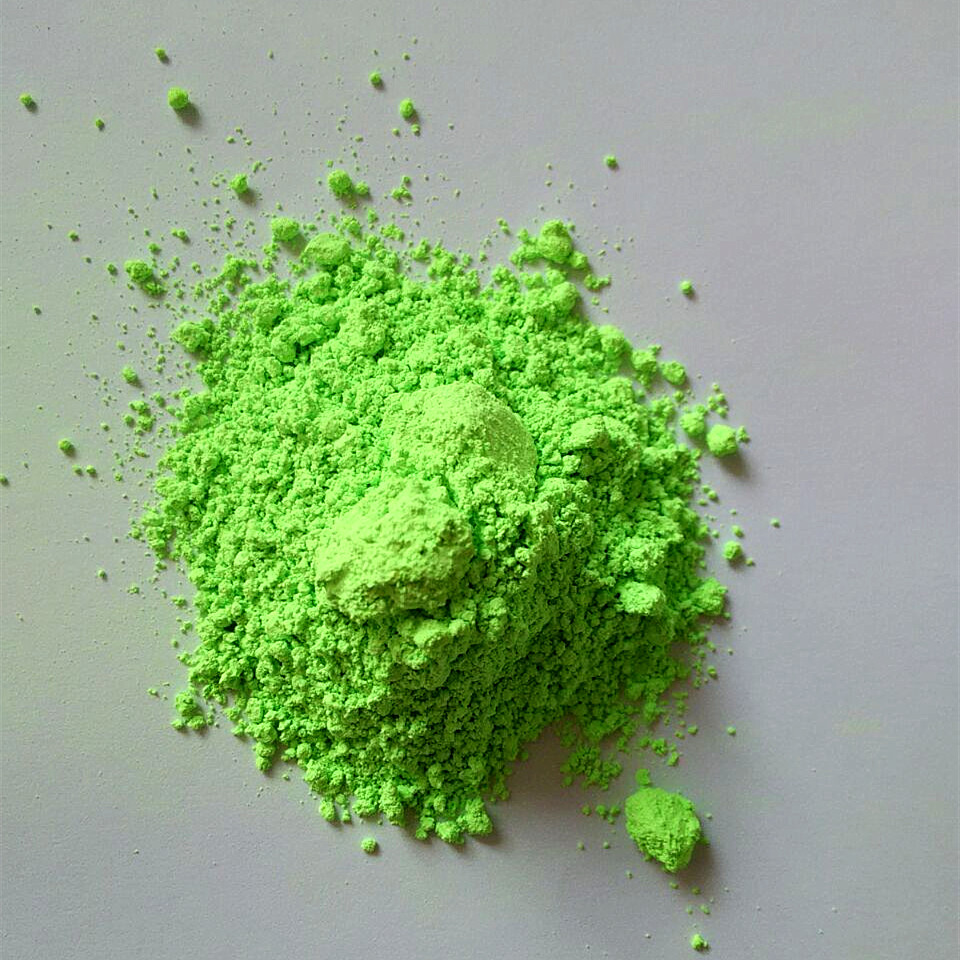 Product Name: Optical Brightener KCB
Chemical Name: 1,4-Bis(2-benzoxazoly)naphthalene
CAS No.: 5089-22-5
C.I. No. :367
Molecular Formula: C24H14N2O2
Molecular Weight: 362
Properties:
Comprehensive application field, good compatibility with all kinds of plastic, excellent stability under all kinds of climate.
Appearance:yellow crystalline powder
Melting Point:210-212°C
Purity:≥99%
Maximum UV Absorption Spectrum:370nm
Uses:
mainly be used in whitening of synthetic fiber and plastic products, especially good at whitening of EVA.