Optical Brightener VBL 85 for paper making have three powders: VBL, BA, and BBU, which can be directly dissolved in water when used, and have good applicability and whiteness in the paper industry.China is the biggest manufacturer for Optical Brightener VBL 85.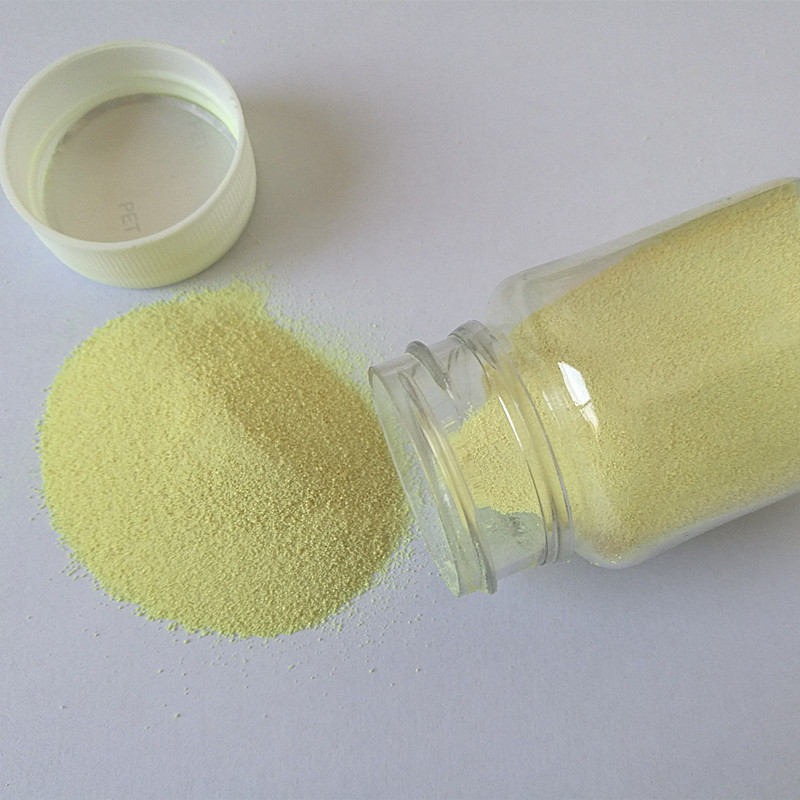 Product Name

Optical Brightening Agent VBL

CAS No.

12224-16-7

C.I. No.

85

Technical Index

Appearance:straw yellow uniform powder
Brightness:similar to—quite low

Intensity:100(compare with standard)

Water content, % ≤ : 5

Insoluble matter in water, % ≤: 0.5

Fineness(180um residue), % ≤: 10

Properties and use:

Cationic distyrene fluorescent brightener, with medium solubility in water and purplish blue fluorescence. Used in pulp brightening, surface sizing and coating, etc. Can also be used to brighten cotton, T/C blends, flax, polyamide fibers, and light-color textiles

Application method:

Paper making :
1. When brighten in pulp, BA should be added before alum or cationic auxiliary agent; dosage: 0.05-0.4% (of absolute dry pulp).
2. In surface sizing, it can work with CMC, PVA, starch, or anionic or weak cationic synthetic sizing agent.
3. In coating, it can be used at any stage of coating production in the form of aqueous solution after dissolved.
Textile printing and dyeing :
Dosage: 0.05-0.4%(o.w.f), bath ratio: 1:5-40, anhydrous sodium sulfate: 5-20g/L, normal-temperature dyeing, dyeing temperature:60-100℃, PH: 7-9.
Packing: 25kg carton drum or iron drum lined with plastic bag.