Color masterbatch is also known as color type, which is a new type of special colorant for polymer materials, also known as pigment preparation. It is composed of three basic elements: pigments or dyes, carriers and additives. It is an aggregate obtained by uniformly loading an ultra-constant amount of pigments or dyes in the resin. It can be called a pigment concentrate, so its coloring power is high in the paint itself.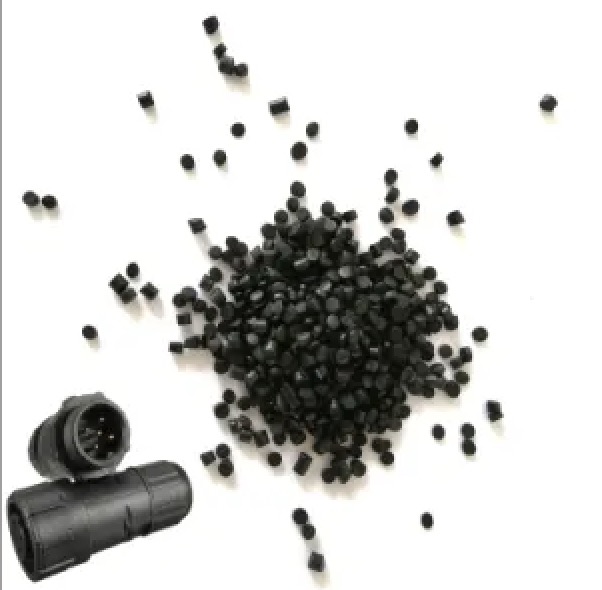 Scope of application of universal black masterbatch:
Black masterbatch product can be used for high-pressure, low-pressure, linear, engineering polypropylene, ordinary polypropylene and other calendering, sheet, pipe, blown film, granulation. Carbon black content 12%-50% various grades
How to use black masterbatch:
Mix the black masterbatch and plastic resin evenly and then use it. The recommended amount of black masterbatch is 1%-5% depending on the quality requirements of different products
Black masterbatch characteristics:
1. The heat resistance of black masterbatch. The temperature resistance of PVC and PE pigments is 160-180 degrees Celsius. The temperature of ABS and PS pigments is 250-280 degrees Celsius. The temperature resistance of PP, PA and PET pigments is above 280 degrees. Generally, the heat resistance time of the pigment is required to be 4-10 minutes, generally, the higher the use temperature, the shorter the heat-resistant time. Phthalocyanine blue pigment can withstand a temperature of 325 degrees Celsius and change color in 10 minutes.
2. Appearance of black masterbatch: 2.2*2.8 cylindrical black body.
3. Application scope of black masterbatch: It is suitable for most thermal resin injection molding, pelletizing, pressing, film blowing, wire, pipe and other processes.
4. Black masterbatch usage: Mix evenly with the raw materials to produce.
5. Black masterbatch dosage: recommended dosage 1%-3% (depending on product requirements)
6. Technical parameters: Bulk specific gravity 25"C 950kg/m3
7. Melting point: 130-350℃
8. Melting finger: 30g/10min
9. Moisture: 0.001%
10. Packing: 25kg/bag, polyethylene black ziplock bag or paper-plastic composite bag
11. Advantages: High black, high brightness, easy to disperse, and can achieve high-gloss mirror effect. It is environmentally friendly, non-toxic, odorless, and smoke-free. The product has a smooth and shiny surface, stable solid color, good toughness, and no color spots and color lines. It reduces costs, saves additives, and reduces plant site pollution.
12. Storage of black masterbatch: Store in a cool and dry place. Avoid exposure to the sun and rain.