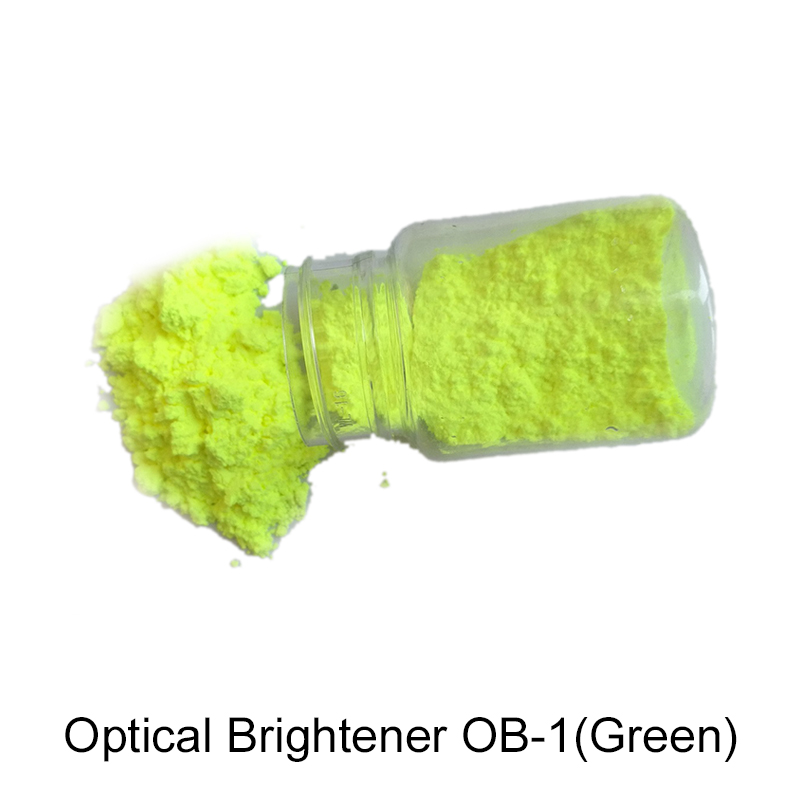 CI:393
CAS:1533-45-5
Chemical name: stilbene dibenzoxazole
Molecular formula: c28h18n2o2
Molecular weight: 414.4547
Properties: bright yellow green crystalline powder, insoluble in water, odorless, stable performance, melting point 355 ℃ - 360℃
Technical conditions:
Color light: blue light or blue violet light
Maximum absorption spectral wavelength: 374nm, with strong fluorescence and emission wavelength of 434nm
Content: ≥ 98.5%
Fineness: ≥ 300 mesh
UV absorption: ≥ 2000
Volatile matter: ≤ 1%
Ash content: ≤ 1%
OB-1 scope of application:
Fluorescent brightener OB-1 is applicable to the whitening of polyester fiber, nylon fiber, polypropylene fiber and other chemical fibers.

It is suitable for whitening and brightening polypropylene plastics, hard PVC, ABS, EVA, polystyrene, polycarbonate, etc.

It is suitable for adding in the conventional polymerization of polyester and nylon.

It is especially suitable for whitening plastic products formed at high temperature.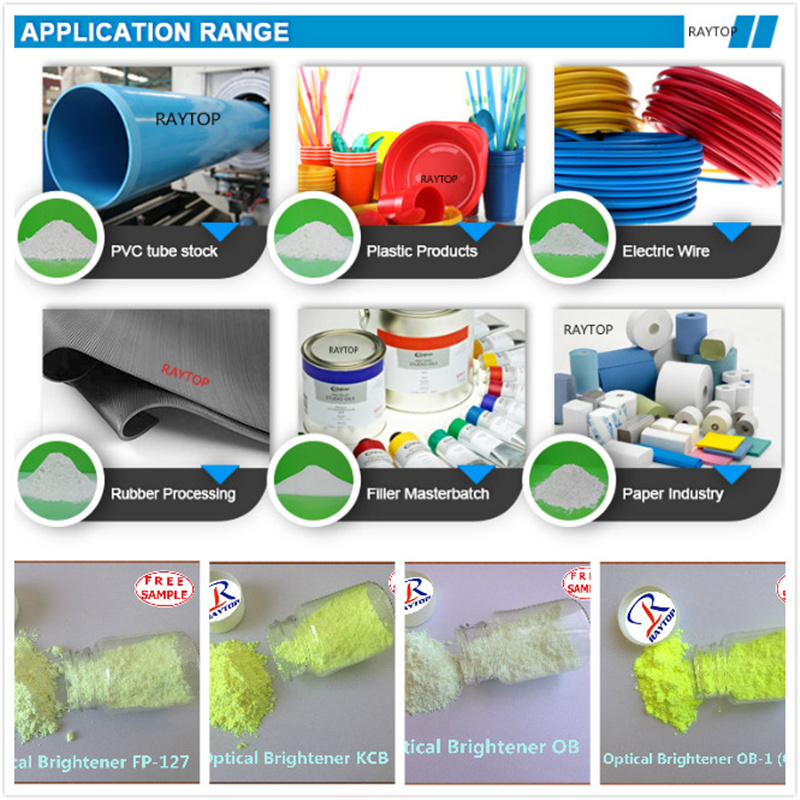 Introduction to OB-1 features:

With high temperature resistance, it is the fluorescent whitening agent for plastics with the widest application range and the largest sales so far. The public lover in the whitening agent is especially large in industries such as building materials, chemical fiber and polyester staple fiber.

Excessive use has poor weather resistance and easy precipitation, and the addition amount shall not exceed the peak value.

High fluorescence intensity, suitable for compounding with other models to produce synergistic effect.



Dosage of OB-1 method:
PVC and PP recycled materials are powerful whitening tools. The addition amount of profile is about 230g per ton, the granulation of general recycled materials is about 500-700g, and the chemical fiber plant is about 450g per ton.

Whitening and brightening of polypropylene plastics, rigid PVC, ABS, EVA, polystyrene, polycarbonate, etc

The addition proportion shall be determined according to the old and new raw materials.

The addition amount of color masterbatch is between 3kg and 10kg per ton.

The whitening agent OB-1 is equivalent to 0.01-0.05% of the weight of plastic or polyester particles, and can be fully mixed with materials before molding and processing of various plastic products or polyester fiber drawing.