Black masterbatch for blown film, using high-quality resin as the carrier, high-quality organic pigment carbon black and additives, through high-speed banburying extrusion, air-cooled pelletizing, the product appearance is uniform and beautiful, cylindrical or oblate, The coloring is consistent, with good dispersibility, stability, and heat resistance. The surface of the blown film product has few crystal points and no cracks. At the same time, the film has excellent blackness and brightness.
Performance: high concentration, high brightness, uniform dispersion, strong coloring power.
Application ratio:
According to the customer's demand for the appearance of the product, adjust the amount of addition. The company technically recommends adding 2%-5%, and special products add 5%-10%.
Physical characteristics:Blown film grade black masterbatch
index Numerical value
Carrier LDPE / LLDPE / HDPE / PP / EVA
Carbon black content 15% 20% 25% 30% 35% 40% 45% 50%
Light and weather resistance Level 4-8
Chromatic aberration ≤0.8%
Melt index 21.6KG/200℃ 1-40ɡ /10min
Dissolution temperature 140℃-250℃
Phase melting PE/PP/PVC/ ABS/PS
Application areas:
Packaging film, composite film, three-layer co-extrusion film, five-layer co-extrusion film, agricultural film, geomembrane, express bag, garbage bag, etc.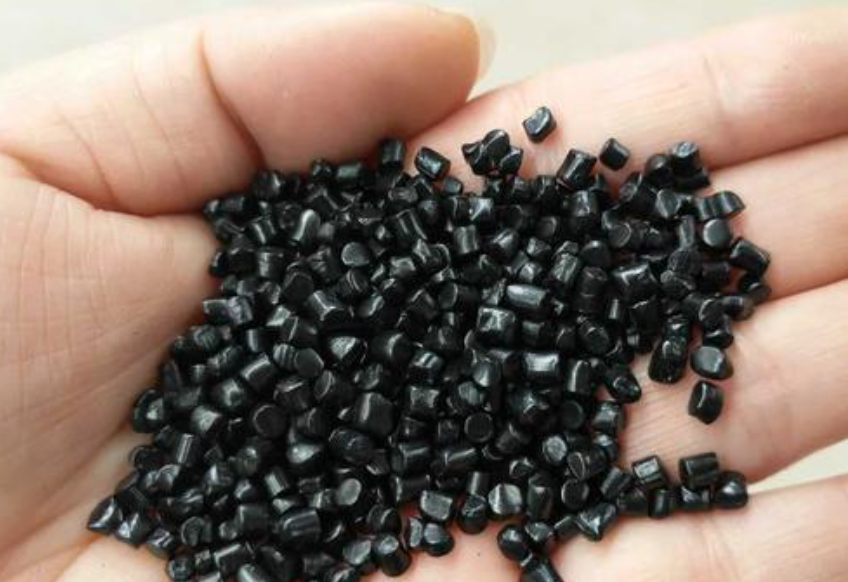 Carrier: PE/PP/EVA

Carbon black content: 15%-50%
Melt index (ɡ /10min): 1-40 (according to customer requirements)
Dissolution temperature: 140℃-250℃
Water content (less than %): 0.15
Light resistance: 4-8 level
Heat resistance: ≥4
UV resistance: ≥4
Density (g/cm3): 1.2-1.7
Particle diameter (mm): 1.8-3.8
Adding ratio: It is recommended to add 2%-10%