The development of PVC plastics is early, fast, low-priced, mature, and widely used. It is currently one of the most widely used plastics in the world and occupies an important position in the market. However, with the development of science and technology, human beings have higher and higher requirements for the various properties, appearance, environmental protection, safety and other aspects of plastic products. PVC plastic manufacturers will try to be annoyed by the appearance of PVC, and the storage time of PVC products is longer. When it grows longer, the color will become darker and yellower. The fluorescent whitening agent for PVC can effectively solve this problem.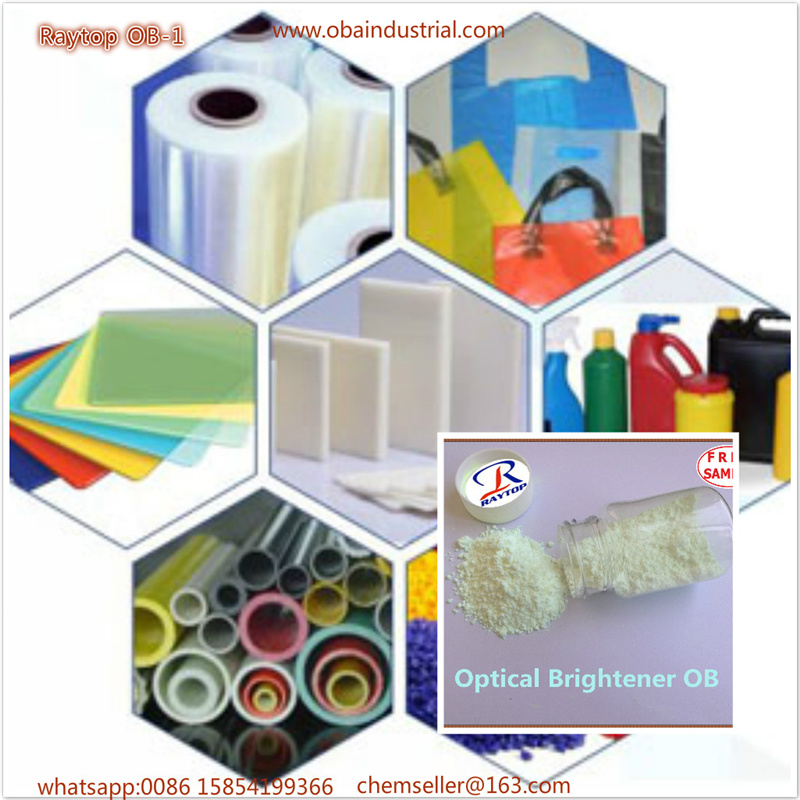 PVC is divided into soft PVC and hard PVC. Hard PVC mainly includes plates, pipes, profiles, etc.; soft PVC mainly includes table mats, door curtains, and films. Rigid PVC plastics are widely used for white in the market. At this time, manufacturers will add titanium dioxide for physical whitening and whitening of the plastic basis. This is a common whitening method because it is only a pure physical whitening. The whiteness value that can be increased is limited, and the effect of using titanium dioxide alone is always not ideal. If it is combined with PVC whitening agent, it will be different. Fluorescent whitening agent is an optical whitening product, which can increase the physical coverage of titanium dioxide. On the basis of white, the whiteness value of the product can be increased again, and the brightness of the product can be increased, and the weather resistance of the product can be improved.
When most people think of the fluorescent whitening agent used on plastics, the first thing they think of is OB or OB-1. These two fluorescent whitening agents can indeed be used for PVC plastics, but compared to the Optical Brightening Agent FP-127 the effect is still a bit worse. The special Optical Brightening Agent FP-127 for PVC plastic has strong affinity with PVC, good dispersibility, can effectively act on PVC products, and has significant whitening and brightening effects, good weather resistance, and small addition amount , Small additives solve your big problems.