Photoluminescent Pigment is Pigment glow in the dark for plastics,Coating,paint
What is Photoluminescent Pigment?
The photoluminescent pigment is made by activating alkaline earth aluminate with rare earth elements.
This material can glow in darkness for 12 hours continuously after it has absorbed various visible lights for 10-20 minutes. Its luminance brightness and duration is at least 30 times of traditional luminescent materials represented by ZnS:Cu, and can be used repeatedly.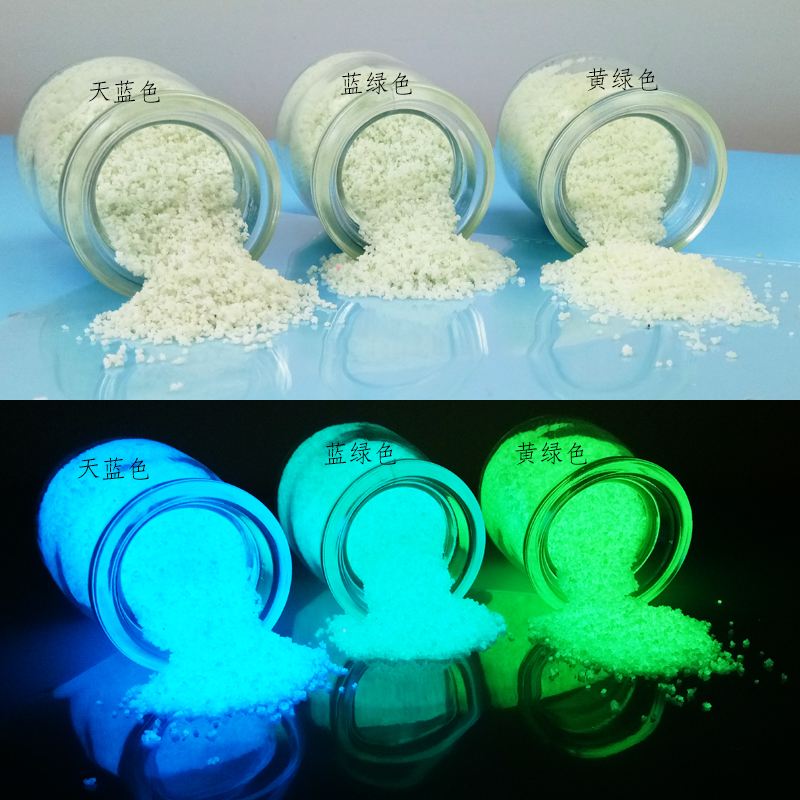 Application of Photoluminescent Pigment:
It can be made into various photoluminescent products, and have been widely applied to fire prevention, place-name signs, household electric appliances, clocks and watches, finery, garments, craftworks and gifts, and so on.
Photoluminescent Pigment used for paint and coating.
Photoluminescent Pigment used for shoes.
Photoluminescent Pigment used for clothes.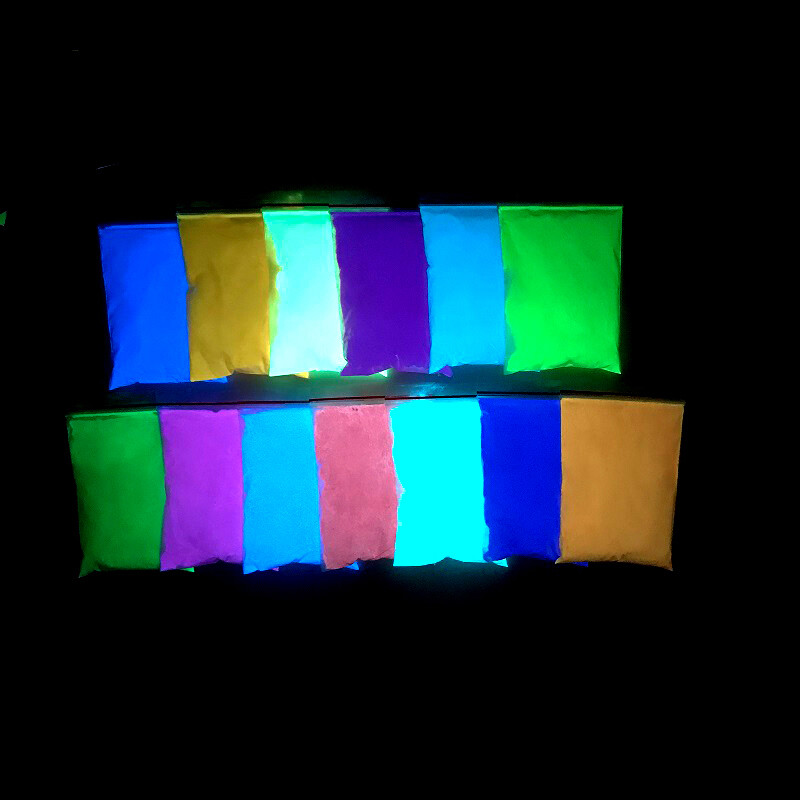 What color does Photoluminescent Pigment glow?




Photoluminescent pigments are manufactured based on fluorescent pigment, it have many colors: yellow,blue, orange, red,green, ect.
Pigment glow in the dark for Paint
Add Pigment glow in the dark Powder to paint to create a luminous paint.
The luminous paint is formulated with Pigment glow in the dark, organic resin, organic solvent, auxiliary and so on. When coated with luminous paint, when it is formed into a film and a layer, the process of light absorption and light emission can be cycled infinitely, presenting a good emergency lighting, absorbing light for 10-20 minutes and emitting light for 8-14 hours, mainly used in various traffic indications Signs and highways and handicrafts to achieve decorative landscaping effect.
The application range of the layer made by Pigment glow in the dark: strong adhesion, high heat resistance, wear resistance, suitable for printing on various paper, textile, wood, plastic, metal, pottery and other materials.
When adjusting ink, the recommended proportion of photoluminescent pigment is 40-60%, and 50% is commonly used.
Photoluminescent Pigment for Plastic

The main methods of using Photoluminescent Pigment in plastic products are: injection molding, extrusion, blow molding, kneading and so on.
The main principle is to melt and disperse (dissolve) thermoplastic Photoluminescent Pigment in plastic products at high temperature.
The fluorescence of the product is related to the fluorescence of the Photoluminescent Pigment powder itself, the compatibility of the Photoluminescent Pigment with the plastic product, the temperature and time of the operating process and other factors.
Using Photoluminescent Pigment in injection molding: First weigh Photoluminescent Pigment according to the proportion, add an appropriate amount of paraffin oil (any kind of oil can be diffused), mix it into a paste, and then pour it into the weighed compound and mix it well to produce. The materials that can be injected are: PP, PE, PVC, PU, PS, ABS, TPR, EVA, PMMA, nylon, etc. The more transparent the plastic material is, the better the luminous effect. The toner should use high-quality Photoluminescent Pigment as much as possible, and the less added, the better.
Pigment glow in the dark
Photoluminescent Pigment refers to absorbing light during the day and then glowing in a dark place at night. There are many kinds of phosphors with bright colors, phosphors that emit light under ultraviolet light.
The effect on the RMB, as well as the LED fluorescent electronic powder for advertising, as well as the three-color fluorescent powder for lamps, and the fluorescent powder for light sticks.
In short, the layman understands that the pigments that are luminous or brightly colored are called phosphors
Pigment glow in the dark is mainly used for luminous paints, inks, signs for safety exits, luminous watches, luminous accessories…
We are Photoluminescent Pigment/Pigment glow in the dark manufacturer and supplier from China. We provide high quality Pigment glow in the dark for you. If you are purchasing Pigment glow in the dark, you can contact our experts to provide you with professional purchasing solutions.