Raytop Chemical is one of the world leading optical whitener 393 factories.
Besides Raytop Chemical,there are many optical whitener 393 factories in the world,such as Huntsman chemicals,Clariant chemicals,Archroma etc.Optical whitener 393 application is widely, including many different types of PVC products.

PVC pipes include PVC hard pipes and PVC soft tube. Due to their different shapes, processes, use environments and performance requirements, the products production are also different.
PVC hard pipes are mostly used for buried cable pipes, water supply pipes, sewage pipes etc. Due to the use of environmental problems, such pipe fittings will appear yellowing, color fading, and easy aging caused by environmental damage.
PVC soft tube are mostly used for drainage and water supply hoses, wiring harness hoses, and ventilation hoses on the ground. Such products need to have good anti-aging ability, weather resistance and whiteness brightness due to the long-term exposure to sunlight, wind and rain.
In the production process of PVC tube, the pipe must have good toughness and softness, so a large amount of plasticizer will be added to it. Compared with PVC hard pipe, PVC tube has better compression resistance and toughness.
According to these characteristics of PVC tube, we need to choose a weather-resistant optical whitener OB-1 393 to brighten and whiten, and the weather resistance of PVC pipes is better than that of PVC tube. Therefore, only the whiteness value and brightness value need to be considered.
There are many types of optical whiteners in the factory, but their principle is to absorb the ultraviolet light invisible to the naked eye in the product, and reflect the complementary color light to achieve the effect of optical whitening.
If the wrong type of optical whiteners used, the added amount may be large, the whitening effect is not good, and the cost will be increased. The use of the applicable optical whiteners for different products will increase the whitening effect and increase the performance of the product.
The plastic molecular chain of the PVC tube is not tight enough and too dispersed, so the yellowing and fading phenomenon will be more serious than the hard pvc pipe. According to the product type of the PVC tube, such as PVC transparent tube, it is recommended to have the most transparency and compatibility, then we recommend optical whitener OB 184.But for PVC soft tube, optical whitener FP-127 378 with better whiteness is recommended.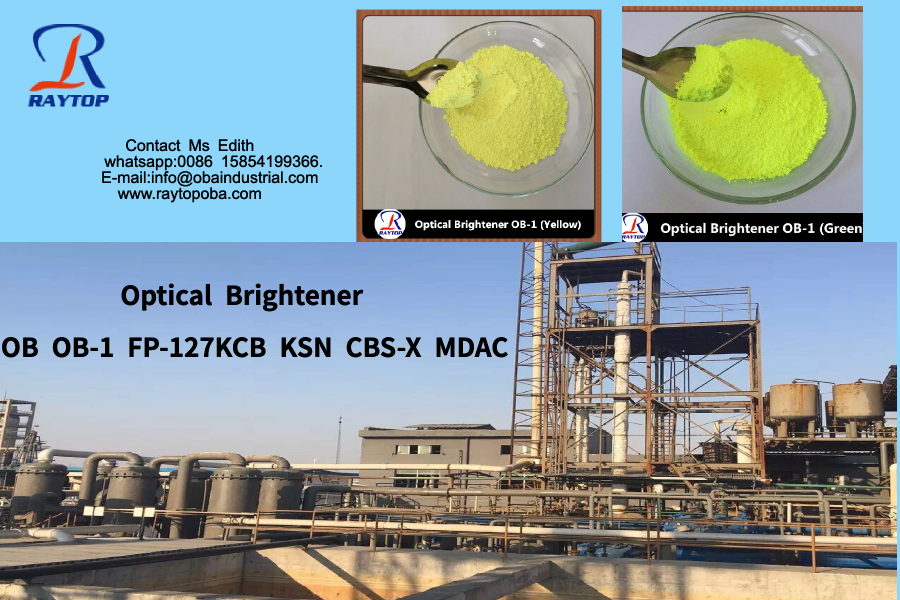 The plastic molecular chain of PVC white hard pipe is tight. Since most of them are used in underground pipelines and there is no long-term sunlight, optical whitener OB-1 393 with higher whiteness and strong initial coloring performance is recommended, and the cost-effectiveness of optical whitener OB-1 393 is the best, the added amount is small, but white performance is better.