Among the many classifications of plastics, PET plastics are widely used, mainly in electronic appliances, such as electrical sockets, breaker housings, switches, drain pipe joints, and so on. In these applications, most of the products are white, and the appearance of the products is not bright enough, which has become a problem for many PET manufacturers. May wish to use PET plastic fluorescent whitening agent to solve this problem.
PET is a milky white or light yellow, highly crystalline polymer with a smooth and shiny surface. It has excellent physical and mechanical properties in a wide temperature range. The long-term use temperature can reach 120°C. The electrical insulation is excellent. Even at high temperature and high frequency, its electrical properties are still good, but the corona resistance is poor. Creep resistance, fatigue resistance, friction resistance, and dimensional stability are all very good. PET has an ester bond, which will decompose under the action of strong acid, strong alkali and water vapor, and has good resistance to organic solvents and weather. Due to its many advantages, PET plastic has always been popular. But because its own whiteness is not enough to meet the aesthetic requirements of consumers, chemical additives need to be added to improve it. PET plastic fluorescent whitening agent is a good choice.
Commonly used models of PET plastic optical brighteners are OB, OB-1, KSN.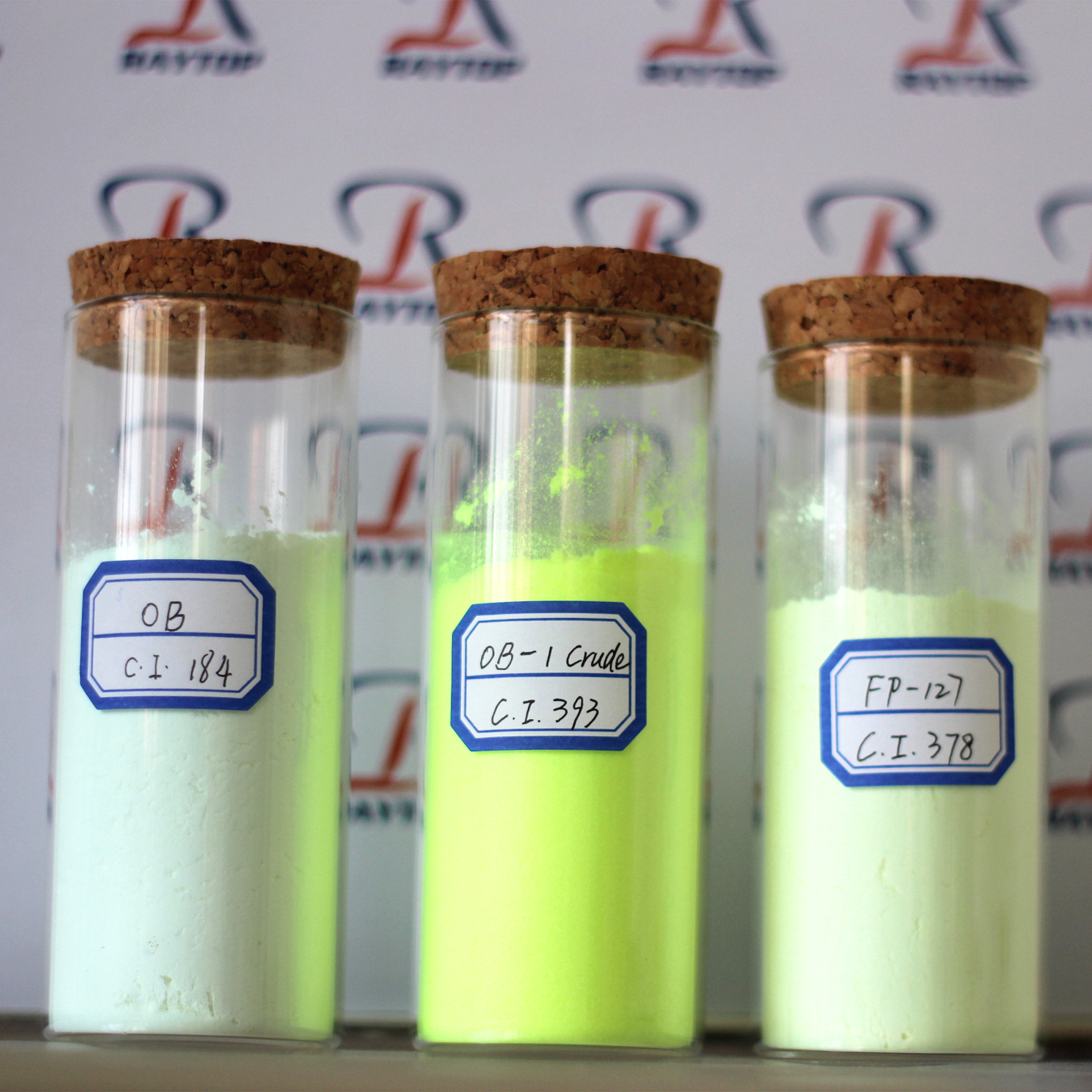 First, let's talk about the optical brightener OB. Appearance: light yellow powder, odorless; melting point: 196-203°C; color light: bright blue light. Good light transmittance, suitable for transparent plastic products, paint and ink industries. Low toxicity, meet environmental requirements, light color, pure color, moderate price. Solubility: hardly soluble in water, soluble in alkanes, mineral oil, and common organic solvents.
Fluorescent brightener OB-1, appearance: light yellow powder, insoluble in water, odorless, stable performance; shade: blue or blue-violet; suitable for whitening polyester fiber, nylon fiber, polypropylene fiber and other chemical fibers; polypropylene; Whitening and brightening of plastic, rigid PVC, ABS, EVA, PET, polycarbonate, etc.
Optical brightener KSN, appearance is yellow-green crystalline powder, melting point 27℃, insoluble in water, odorless, stable performance. Mainly used for whitening and brightening polyester fiber and plastic products, polyamide, polypropylene and other polymer fibers, and for whitening and brightening injection molding and extrusion molding materials; especially suitable for high-temperature plastics and engineering plastics.