We all know Optical Brightener is from China,in our life,we can see this name from the detergent products,but only very
professional people know it also can be used in plastics,textile,paper,coating,ink etc.
Optical Brightener has many differnet grade,not only from the usage but also from the price.Raytop Chemical is the best supplier
of optical brighteners,espcially the optical brightener OB-1,which is the 75% of our production capacity.
Optical Brightener OB-1 can be used in many different industries,but in PVC products,it likes a star.Why so many people use optical brightener OB-1 in the PVC products?That is OB-1 price is reasonable and dosage is ok compare with optical brightener FP-127 and optical brightener OB.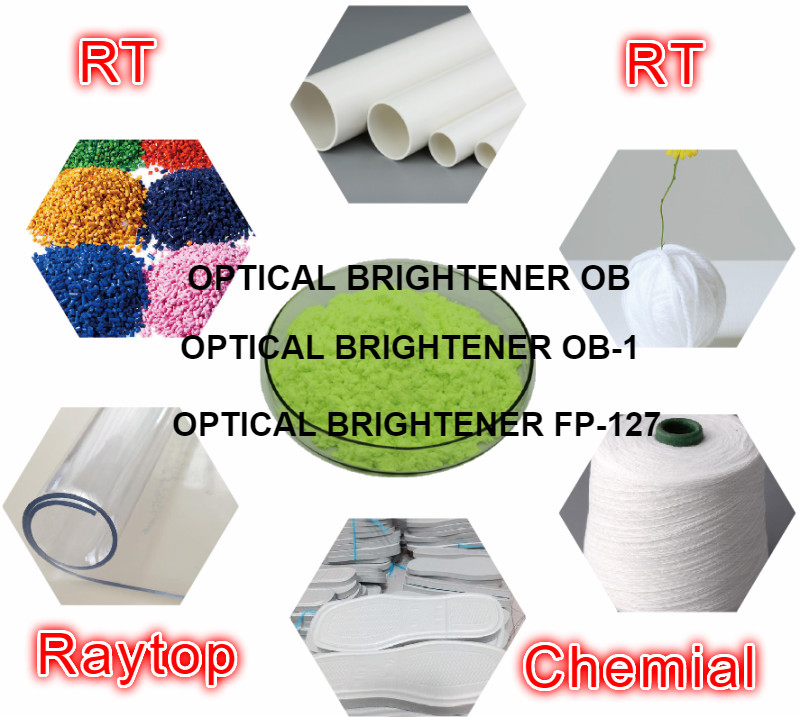 Besides the above reasons,Optical Brightener OB-1 with the highest melting point,so it is suotable most of the plastics products.
Product Name:PVC Optical Brightener OB-1 from China factory
Chemical Name:2.2'-(4.4'-diphenol vinyl) dibenzoxazol
CAS No.:1533-45-5
C.I. No.:393
Molecular Formula:C28H18N2O2
Molecular Weight:414
Technical Index:Appearance:Yellow green powder
Melting Point:356~360°C
Purity:98.5% min
Recommend Dosage:200-500g per 1000kg material
Package:10KG/25kg per fiber drum with 450kg or 500 kg or 675kg/pallet