Application of luminous powder
glow in the dark
If you want an item to glow in the dark, but you don't want to use a power source, but emit light through its own properties, then you can use glow in the dark powder to do it. This kind of color-changing pigment has a wide range of applications and can be seen everywhere in life. Especially in the era of individualization, luminous pigments that can glow in the dark are widely used by various industries, creating a fashionable and creative luminous product.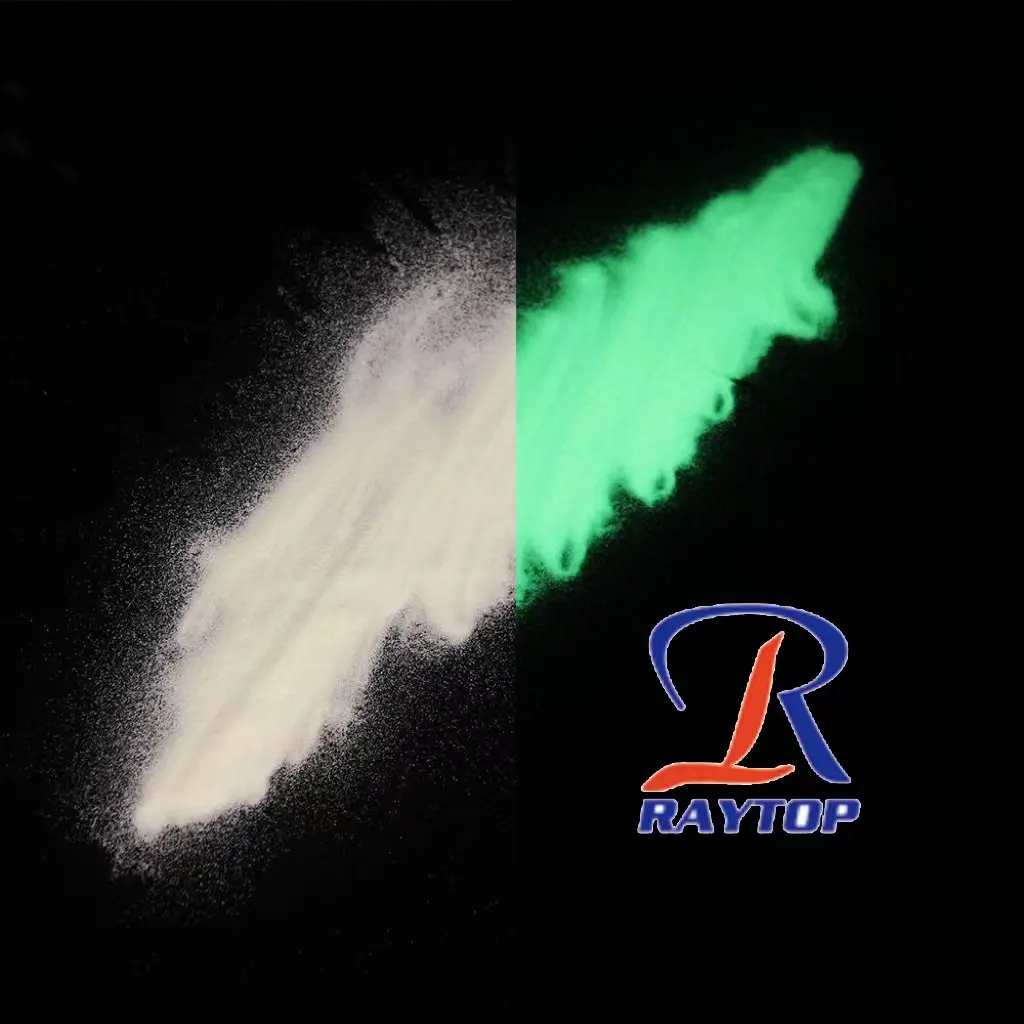 Long-acting luminous powder is made of rare earth as the main raw material. It has the advantages of high luminous brightness and strong continuous luminous ability. It first absorbs various light and heat, converts it into light energy for storage, and then automatically glows in the dark. The luminous time is as long as 15 Hours, can be used indefinitely.
Luminous powder is used in the textile industry.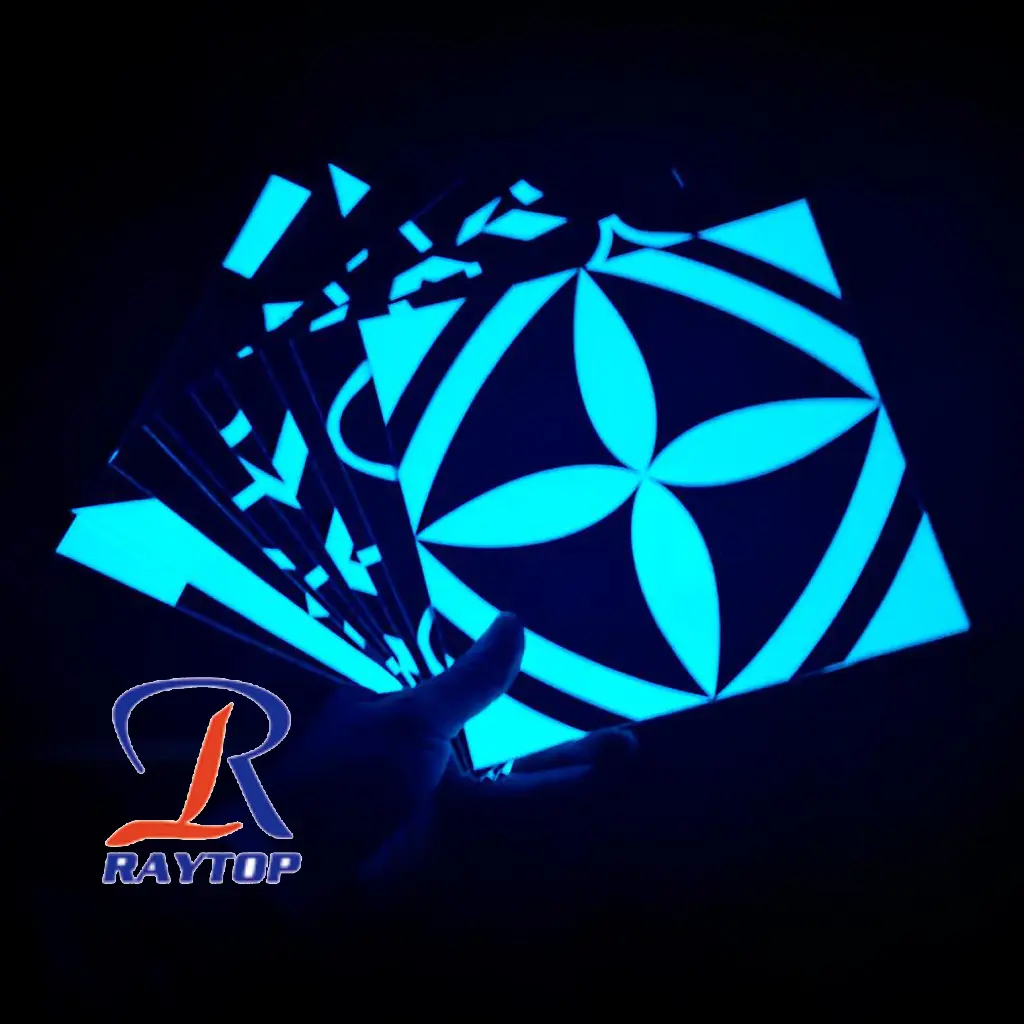 This kind of luminous powder can be used to make luminous clothes, luminous shoes, luminous hats, luminous socks, luminous shoelaces, etc. With the development of science and technology, consumers' demand for clothing is no longer limited to meeting the basic wearing requirements, but expects to improve the original functions and create new products with high appearance and uniqueness. As a special printing material, luminous powder is widely used in clothing printing technology. After adding luminous pigments to various clothing printing patterns, and then making it fully absorb the light source, it can show a unique and charming side in the dark. Prints that look plain during the day come to life in the dark with a unique glow.
Luminous powder is used for injection molding: it can be used as a luminous mobile phone case, a luminous bracelet, a luminous dice, a luminous toy, etc. The ratio of luminous powder to plastic material is generally about 2%-10%, depending on the color depth of the product, the principle of adding less for light colors and more for dark colors. First add the diffusion oil into the raw material and stir for one minute, then add the luminous powder and stir for one minute, then add the toner and stir for two minutes. The stirring time should not be too long. The luminous powder is widely used in injection molding, and certain techniques and methods must be followed. .
Luminous powder is used in Coating or Paint.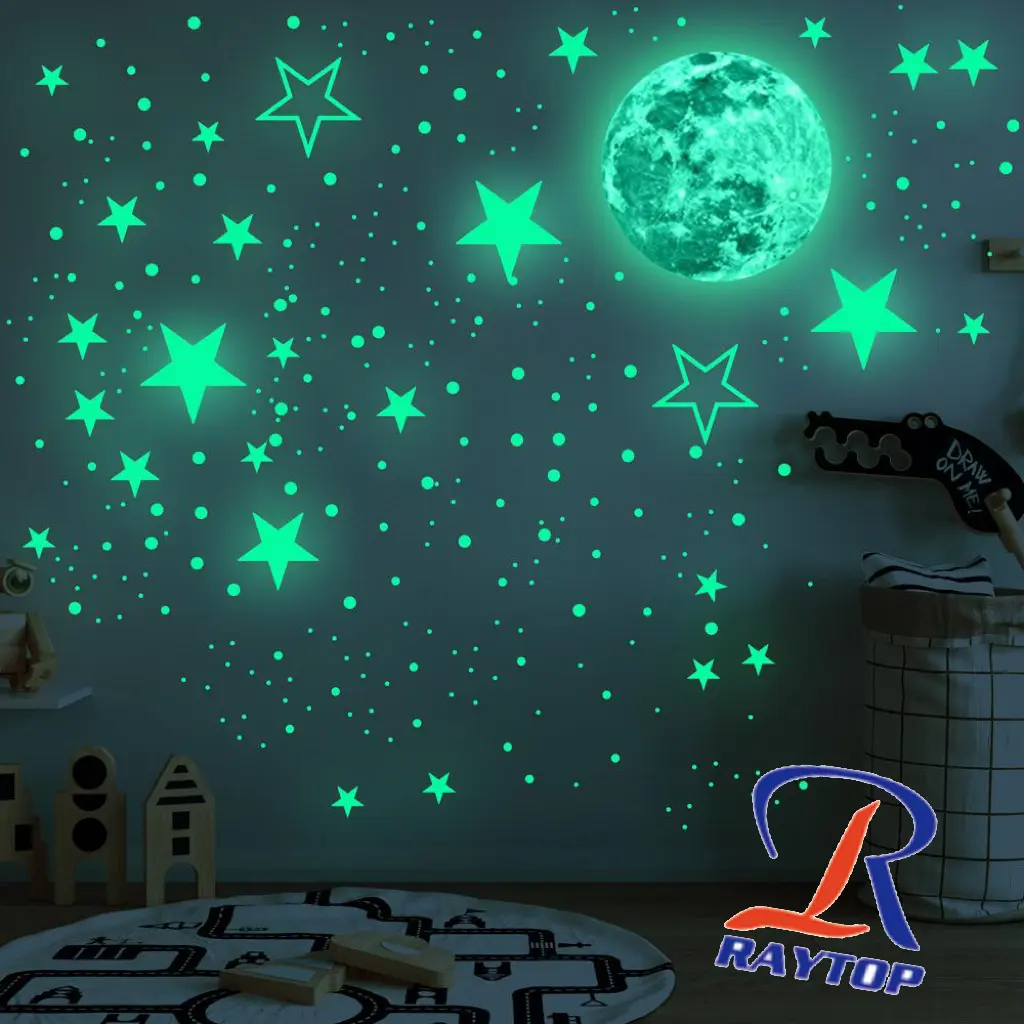 Glow in dark coating or paint for luminous roads, luminous decorative walls, road lines, luminous sidewalks, etc. Traditional pavement materials seem to be unable to attract attention. After adding luminous pigments, the luminous pavement can absorb sunlight during the day and glow in the dark after nightfall. After 10-20 minutes of irradiation, it can glow for 6 to 12 hours . Luminescent powder is used in engineering projects. Generally, it must be adjusted into a luminous paint first, and a special paint compounded by specially treated luminous powder combined with a high-transparency resin material. The luminous road coating used in the road field must not only have basic It has excellent luminous function, and also has the characteristics of quick drying, wear resistance, ultraviolet resistance, and convenient construction and operation.
Luminous powder is also widely used in various signages.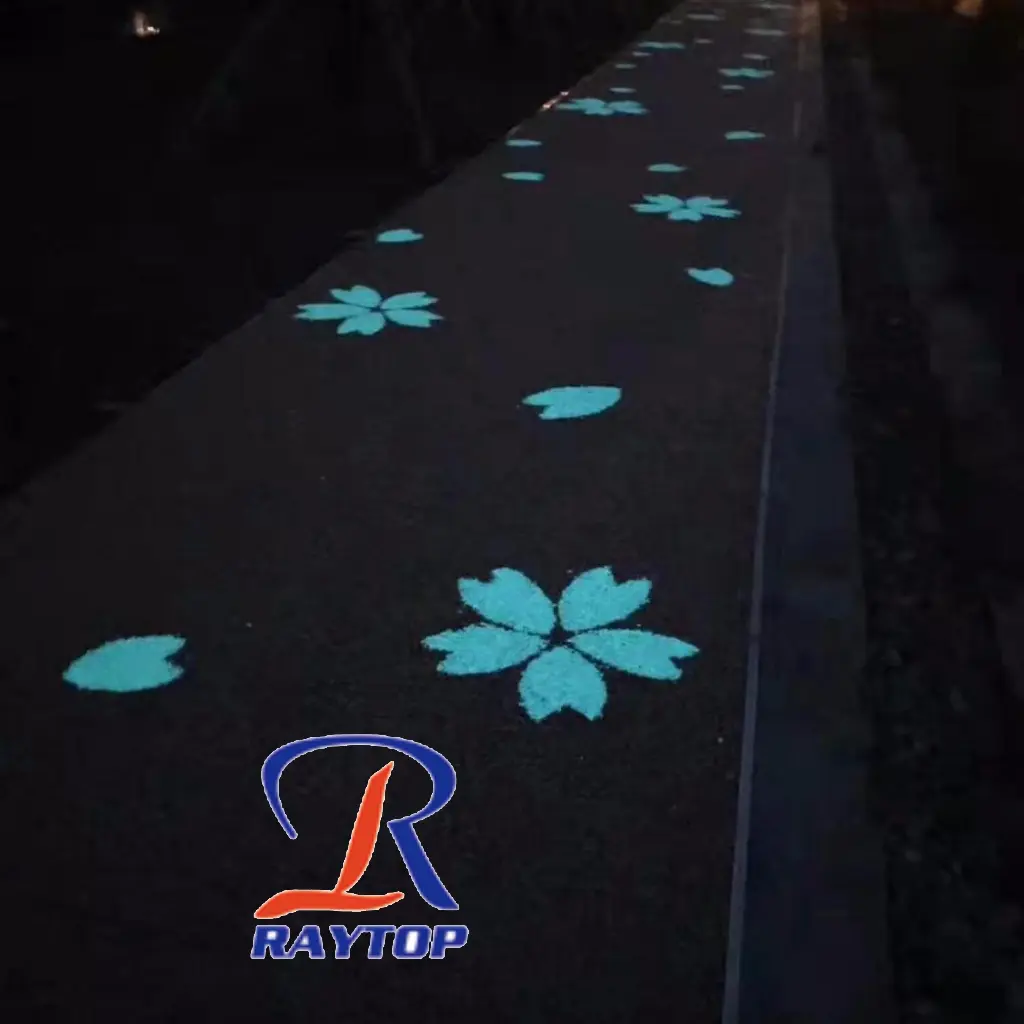 Subway stations, airports, shopping malls, exhibition centers, processing plants and other places have begun to use light-storing luminous signs. The light-storing luminous sign made of energy-saving and environmentally friendly luminous powder is low in cost, easy to install, densely installed, can be installed at the bottom continuously, and can be installed at any position, which greatly improves the safety guarantee.
Photoluminescence-type luminous powder conforms to the current environmental protection awareness. It can automatically emit light in dark places by absorbing various visible lights in bright places, and can be recycled indefinitely. The product is non-toxic, harmless and non-radioactive, and can be evenly distributed in various transparent media as an additive and used in various industries. There are many colors of luminous powder, and the ideal color can be flexibly selected according to the requirements of customers to create high-value, stylish personalized products
In short, the Luminous powder we produce has a wide range of uses. We should experiment repeatedly and practice that Luminous powder has a wide range of adaptability. Applied to textiles to make textiles more trendy and technological; applied to paints and coatings to make road signs more obvious; applied to signage to make various guide signs more obvious. In the future, Luminous powder will have more application possibilities, let's develop together.