Optical Brightener masterbatch is an additive on plastics, mainly for whitening, most masterbatch manufacturers will add whitening masterbatch whitening agent. Some people will say why the fluorescent brightening agent can not be used directly in plastics. This is because the fluorescent whitening agent for plastics is powder. Some plastic manufacturers have a mixer to mix evenly, and some plastic manufacturers do not have a mixer and simply add fluorescence. The brightener will cause uneven mixing, which will affect the appearance of the finished product. Therefore, plastic manufacturers without a mixer will add the Optical Brightener masterbatch. The Optical Brightener has been added to the masterbatch, so there is no need to separate plastic products. Use optical brightener too.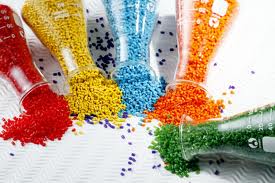 The whitening masterbatch is suitable for blown film, blow molding, blister molding, injection molding and other products. The Optical Brightener masterbatch is a kind of color masterbatch, usually called plastic colorant. The white masterbatch we see is bright and white Good, high coloring strength, good migration resistance and good heat resistance. This is mainly due to the addition of whitening masterbatch whitening agent and titanium dioxide. Although both titanium dioxide and fluorescent whitening agent are both whitening, the whitening mechanism is different. Many masterbatch manufacturers use the two together to play a complementary role.
In the production of white masterbatch, according to the performance characteristics of the masterbatch, we recommend the use of fluorescent whitening agent OB. The Optical Brightener OB has a significant whitening and brightening effect in the white masterbatch, and it can keep the product durable as new and does not fade. The general addition amount is 0.5%, but one thing that needs special attention is that when buying fluorescent brightener, you must find a professional manufacturer to buy pure powder, because the brightener market is now chaotic, and some distributors will dilute its purity at will This will cause the product to use Optical Brightener for whitening effect is not obvious, it seems to buy a cheap whitening agent, in fact, the amount of addition is large, the whitening effect is not ideal, but the gain will not be worth the loss.